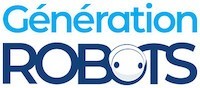 My Cart
0
item(s)
-
€0.00
There are no more items in your cart
Crawler Kit for Boe-Bot Robot
Forget the wheel and introduce yourself to the programming of movements of a hexapod using this kit for Boe-Bot robot . Necessarily more complex but adapting to a more difficult environment, is walking hexapod your next challenge?
DISCONTINUED PRODUCT
This crawler kit for Boe-Bot robot replaces the wheels on the standard robot (instead of wheels) turning the robot into a hexapod robot.
Programming the mouvements of a robots using feet instead of wheels is more complex but this is a very common and interesting challenge to overcome. Such a robot is able to cross obstacles that a robot with wheels could not pass easily.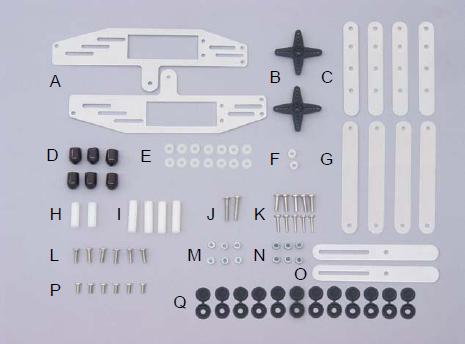 The kit contains 90 aluminium and plastic parts. These parts fit on the aluminum frame of your Boe-Bot robot and use servos provided in the Boe-Bot kit.

The Crawler Kit is designed specifically as an accessory for the Boe-Bot Robot (sold separately).
Download the PDF documentation of the Boe-Bot crawler kit:
PDF documentation of the Boe-Bot crawler kit

Customers who viewed this item also viewed