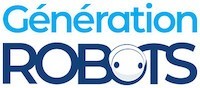 My Cart
0
item(s)
-
€0.00
There are no more items in your cart
Dual Relay Board Kit
Development kit with two mechanical relays. Control your household devices such as a fan or light bulbs with this kit which is the intermediary between your controller board and your devices.
Dual Relay Board Development Kit
This Dual Relay Board kit allows you to control household devices (up to 8A) while keeping them isolated from the microcontroller. You'll be able with this Dual Relay Board kit to turn lights, fans and motors on/off and learn about home automation.
Each relay is controlled by a 3pin header (easy to connect using a servo cable) that makes it easy to connect with the main development board such as the Board of Education Shield for Arduino or the Eddie Control Board.
LEDs indicate relay status.
The following video shows a tutorial about the Dual Relay Board kit:
Specifications of the Dual Relay Board Development Kit
The kit needs to be mounted and requires soldering competency.
Allows to control independently two electrical devices.
2 relays Omron G2RL-14-DC12, SPDT, 12 A, 12 VDC
Provides isolation between microcontroller and device being controlled
Easy screw terminals for relay contact and power connections
Relays require a 12V (85mA) power supply
Communication: TTL/CMOS Logic
Dimensions : 58.4 x 45.8 x 1.8 cm
Operating temp range: from -40 to +85 °C (-40 to +185 °F)
When assembled, the Dual relay kit looks like as follows: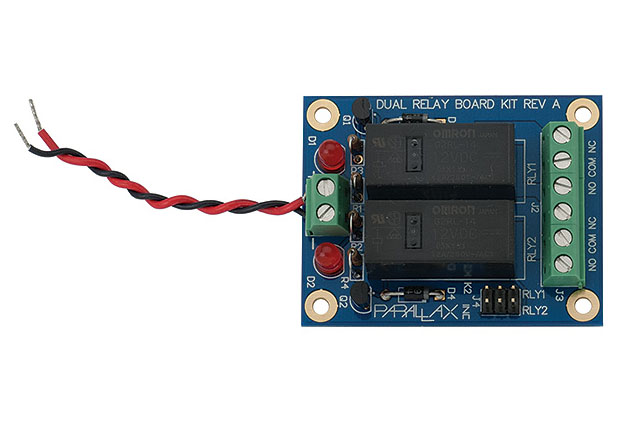 To download the PDF technical documentation of the kit, click on the following image:

Customers who viewed this item also viewed