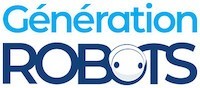 My Cart
0
item(s)
-
€0.00
There are no more items in your cart

Parrot AR.Drone 1 Central Cross Piece
Spare central structure of your AR.Drone 1 UAV

The central cross is the central structure of the AR.Drone. It is made of PA 66 high grade plastic with 4 crossed fiber carbon tubes inserted and 4 PA 66 motor mount. This part has been designed to be light and strong.
The engine mount allows easy removal and reassembly of the motors. The motor mount incorporates two self-lubricating bronze plain bearings.
The central cross has an arrow mark showing how it must be inserted into the body set. The central cross includes two wire beams. One to bring the battery power to the engines, and a another one composed of a 5V supply to control every motor. They are terminated by a connector for each motor controller.
How the replace the central cross of the AR.Drone
Warning : This product is only compatible with the version 1 of the AR.Drone and is not compatible with version 2.
Customers who viewed this item also viewed