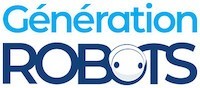 My Cart
0
item(s)
-
€0.00
There are no more items in your cart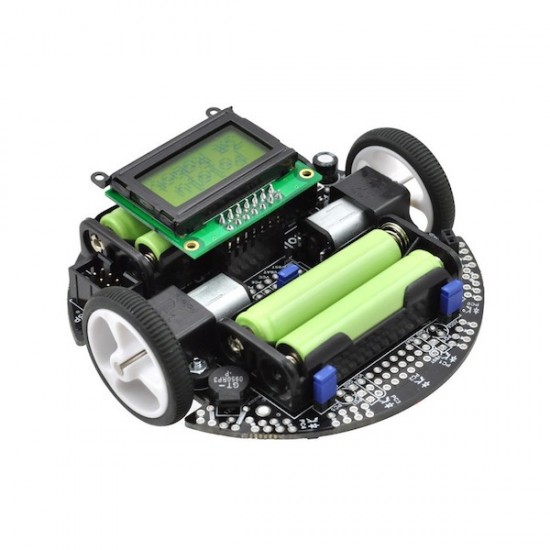 Pololu 3pi mobile Robot
3pi is a mini mobile robot with two micro motors, sensors and a LCD screen, all controlled by an ATMega328 microcontroller programmed in C. DISCONTINUED
The mobile programmable robot 3pi from Pololu
The Pololu 3pi mobile robot was created with the objective of being a robot particularly suitable for line-following and maze solving. He moves up to 90cm per second.
Due to its original adjustable power system, the robot provides power to both motors with a constant voltage of 9.25 V, regardless of battery charge. This control system allows the 3pi robot to move at full speed while following exactly the line on the ground.
The 3pi mobile robot is a great robot for for ambitious beginners.
Technical specifications of the 3pi robot from Pololu
The technical specifications of the 3pi robot are as follows:
Diameter: 9,4 cm
Height: 3,2 cm
Weight : 83 g
Microcontroller: ATmega 328P (20 Mhz frequency, 32 KB of flash memory, 2 KB Ram and 1KB EEPROM permanent memory).
motor driver: TB6612FNG
2 digital I/O
Power: 4 batteries AAA (not included)
Operating voltage: from 3V to 7V
Reverse voltage protection
5 reflectance sensor (for line-following)
8×2 character LCD screen
1 buzzer
3 user pushbuttons
The following 2 images show the various features of the 3pi robot from Pololu.
Programming the 3pi mobile robot from Pololu
An external AVR ISP programmer, such as the USB AVR programmer is required to program the 3pi. Many programming environnements are available to program the 3pi robot.
Programming in C using the GNU C/C++ compiler
The 3pi robot from Pololu is programmable using the GNU C/C++ compiler.
Using the programming software of Arduino
The 3pi robot is programmable using the very famous programming environment of Arduino.
Programming using Atmel Studio
The 3pi robot is easily programmable using Atmel Studio. Pololu provides a set of software libraries to interface with all of the integrated hardware. Click on the following link to download the Pololu AVR Programming Quick Start Guide.
Documentation technique du robot 3pi
Click on the following image to download the user guide of the 3pi robot. This guide will teach you how to use and program the 3pi Robot.
Customers who viewed this item also viewed