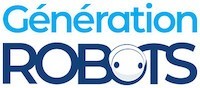 My Cart
0
item(s)
-
€0.00
There are no more items in your cart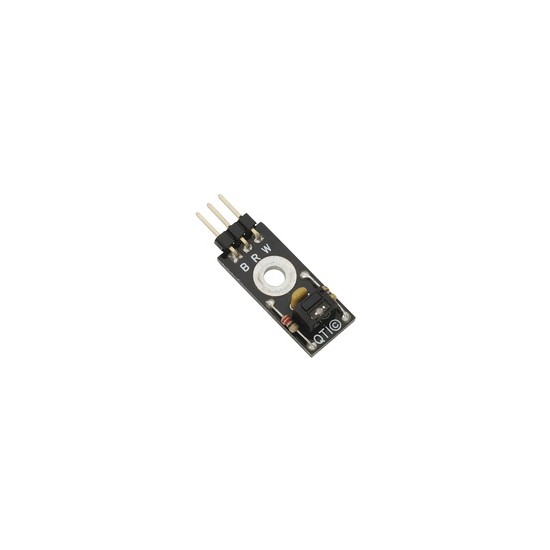 Qti Sensor
Compact emitter/receiver infrared sensor for mobile robots to navigate and follow lines on the ground. DISCONTINUED ARTICLE.
The Qti infrared sensor
This compact QTI infrared sensor is ideal for mobile robots that have to follow a line on the ground, to solve a maze, to distinguish the edge of a sumo ring or to navigate around obstacles. The QTI sensor consists of an infrared emitter and an infrared receiver. It can distinguish the dark areas with low reflectivity such as a black line on the ground and the white areas with high reflectivity.
The infrared Qti sensor can be connected in two ways:
Digital connection: for fast binary black/white line following
Analog connection : able to measure different shades of gray
What does QTI stand for?
Q: Charge
T: Transfer
I: Infrared
When your microcontroller measures the time it takes for the QTI's capacitor to decay, it's measuring a rate of charge transfer through an infrared phototransistor. This rate indicates how much infrared is reflecting off a nearby surface.
Technical specifications of the Qti infrared sensor
Functional and technical specifications of the QTI infrared sensor are as follows:
Digital or analog outputs
No-contact surface sensing
Unfocused for sensing diffused surfaces
Daylight filter on sensor
Easy to interface with any Parallax microcontroller
Power: 5V
Dimensions : 31.7 x 9.4 mm
Operating temp range: de -40°C à +85°C
Customers who viewed this item also viewed