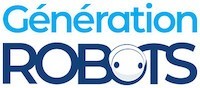 My Cart
0
item(s)
-
€0.00
There are no more items in your cart
ZIG2Serial
The ZIG2Serial component allows you to plug a wireless communication module ZIG-100 on a USB2Dynamixel or directly on a serial port.
Presentation of the ZIG2serial
The ZIG2Serial allows you to connect a ZIG-100 on the serial port of a computer or on a USB2Dynamixel and to use wireless communication with your Dynamixel servomotors and controllers.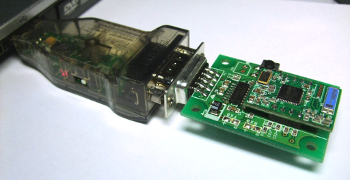 Warning, the ZIG2Serial is not compatible with the ZIG-110, ZIG-110A and BT-110A devices.
Specifications of the ZIG2Serial
Weight: 11g
Dimensions: 56mm x 34mm x 12mm
Communication speed : 57600bps
Using the ZIG2Serial
A USB2Dynamixel will supply power to your ZIG2Serial. But if you plug the component directly on a serial port, you need an external 5V supply on the power pins. You also need to solder the 'Resistor for external power' together to establish contact.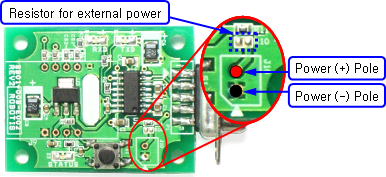 Connect the wireless communication module ZIG-100. Be careful to respect the direction shown in the picture: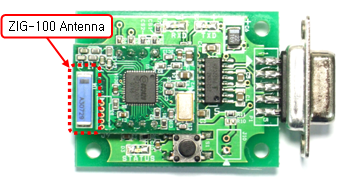 You can then use the RoboPlus software to parametrize the ZIG-100 device.
If you want to use the ZIG-100 device in broadcast mode, the default channel is 1. To change channel, you need to cut the R5, R6 or R7 connections. Refer to the table below:
| | | | |
| --- | --- | --- | --- |
| Channel | R5 | R6 | R7 |
| 1 | connected | connected | connected |
| 2 | connected | cut | connected |
| 3 | cut | connected | connected |
| 4 | connected or cut | connected or cut | cut |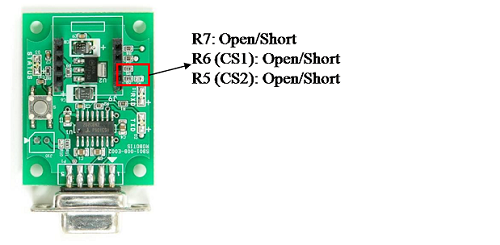 Presenting the Zig2Serial in a video
Customers who viewed this item also viewed