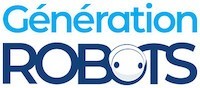 My Cart
0
item(s)
-
€0.00
There are no more items in your cart
Vex Line tracking kit
Program your robot so that it can track a line on the ground

Program your robot Vex Robotics so that it follows a black line on a clear floor. This kit contains three tracking line sensors. Tracking line on the ground involves basically an infrared light emitter and a receiver of infrared light that measures the infrared light coming from the transmitter which has been reflected by the ground. The cleared the floor is, the greater the intensity of the reflected light. This allows the sensor to distinguish a black line on a clear flour or on the contrary a clear line on a black flour.

The Vex Robotics line sensor has a detection range between 0.5 and 6 mm with a maximum sensitivity at 3 mm from the ground. The optimal width for the line is 12 mm.

The kit contains:
3 Vex Robotics line sensors
Mounting bar, holds 3 line sensors, screws and nuts

This kit fits onto the Protobot robot of Vex Robotics .

The following picture shows the 3 sensors on the Vex Robotics Protobot.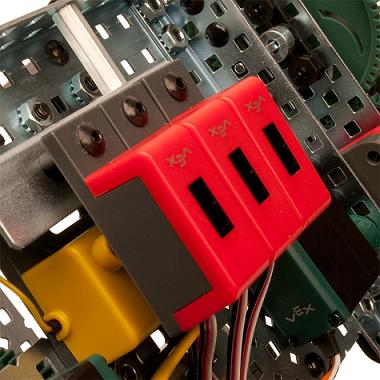 Customers who viewed this item also viewed