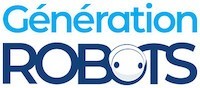 My Cart
0
item(s)
-
€0.00
There are no more items in your cart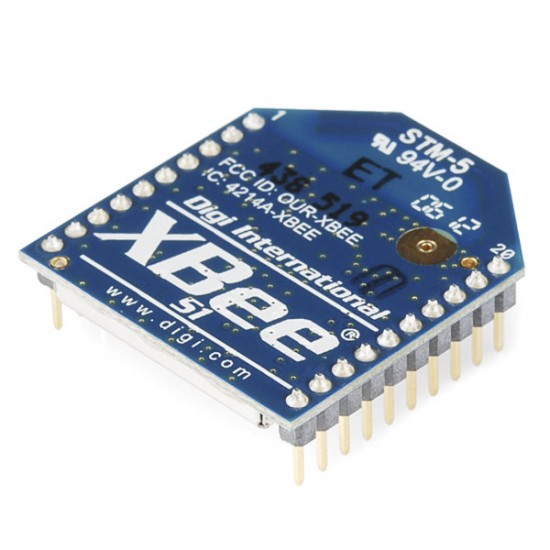 Xbee 802.15.4 (Series 1) module - trace Antenna
XBee technology is very popular. XBee is basically a point to point RF communication technology that is easy, cheap and with a low consumption. XBee is well adapted for embedded projects (Internet of Things, home automation) and robotics.
Presentation of the Xbee 802.15.4 (Series 1) module - Trace Antenna
The Xbee 802.15.4 (Series 1) module allows very reliable and simple communication between microcontrollers, computers, systems, really anything with a serial port!
This module uses the IEEE 802.15.4 networking protocol for fast point-to-multipoint or peer-to-peer networking and is designed for applications requiring low latency, low power and predictable communication timing.
Technical specifications of the Xbee 802.15.4 (Series 1) module - Trace Antenna
Power output: 1 mW
Indoor/Urban range: 30 m
Outdoor/RF line-of-sight range: 100 m
Receiver sensitivity: -92 dBm
RF data rate: 250 kbps
Operating frequency: 2,4 GHz
Interface data rate: up to 115.2 Kbps
Receive current: 3,3 Vcc (50 mA)
Supported network topologies: Point-to-point, point-to-multipoint, and peer-to-peer
Channel capacity: 16 channels
Antenna : trace antenna
Operating temperature: -40 à +85 °C
Dimensions: 24,4 mm x 27,6 mm
Weight: 3 g
Resources for the Xbee 802.15.4 (Series 1) module - Trace Antenna
Customers who viewed this item also viewed