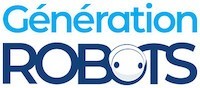 My Cart
0
item(s)
-
€0.00
There are no more items in your cart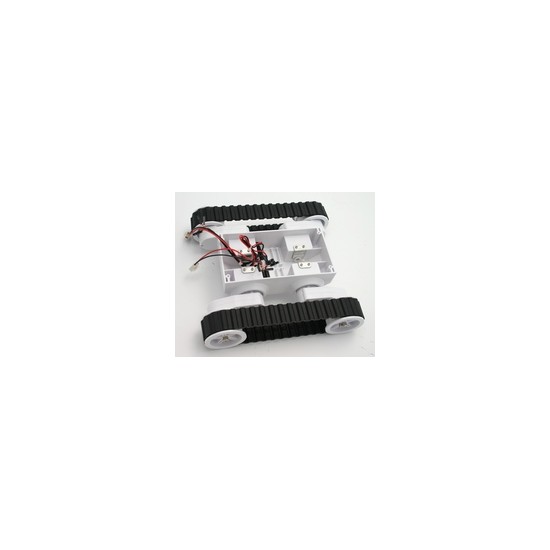 Rover 5 chassis 2 wheel drive
This tracked chassis from Dagu Electronics makes a great base for building a small, tank-like autonomous robot.
DISCONTINUED PRODUCT
Dagu Rover 5 Tracked Chassis for hobby robotics
Rover 5 is a new breed of tracked robot chassis in the field of hobby robotics designed specifically for students.
All you need to add to create an autonomous mobile robot using this Rover 5 chassis, t is a robot controller and the sensors of your choosing.
The version presented here has 2 motors, each one having an encoder, so easy to use - a perfect candidate for hobby robotics.
Adjusting the ground clearance of the Rover 5 chassis
Hobby robotics is a large field that offers you as a student the possibility of learning new things in an easy manner. If you want to decide upon a product from hobby robotics, look at the advantages. For example: unlike conventional tracked chassis's the clearance can be adjusted by rotating the gearboxes in 5-degree increments. "Stretchy" rubber treads maintain tension. The following pictures illustrate the adjusting capacity of the ground clearance:
Technical specification of the Rover 5 chassis with 2 wheel drive
The technical specifications of the Rover 5 chassis from Dagu Electronics are as follows:
Dimensions : 245mm x 225mm x 74mm
durable plastic body
Powered by 6 AA batteries (not included)
2 brushed DC motors with 210 mA free run and 2.4 A stall current at 7.2 V
333 CPR quadrature encoders (one for each motor)
Speed: 1km/h
Technical documentation of the Rover 5 chassis
Click on the following image to download the PDF documentation of the Rover 5 chassis:

Customers who viewed this item also viewed