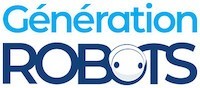 My Cart
0
item(s)
-
€0.00
There are no more items in your cart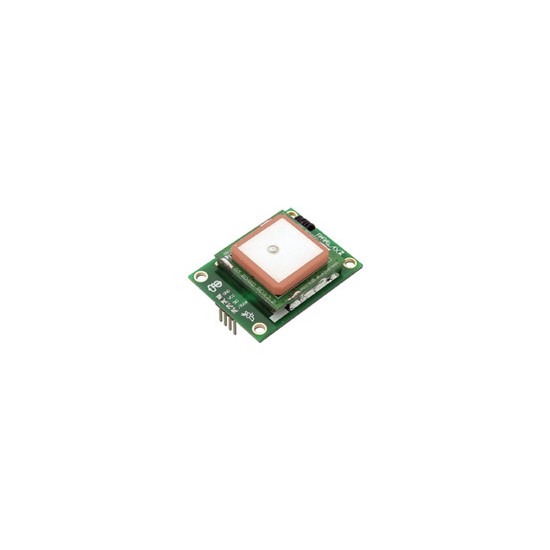 Parallax GPS Receiver Module
Include this GPS receiver module on your robots to perform tracking systems, and mapping using up to 12 satellites

This GPS receiver module is complete and ready to use on your Parallax robots with its friendly breadboard connections (the seamless connection plates such as those present on the Boe-Bot robots, StingRay and SumoBot).The GPS receiver module tracks up to 12 satellites for GPS positioning.
This GPS receiver module provides among others the following data:
Time (in microseconds)
Date
Latitude
Longitude
Altitude
Speed
Orientation/Tilt
This module is a very efficient and compact module, ideal for personal and commercial use.
The GPS receiver provides either raw NMEA0183 strings or specific data, making it easier to use on the BASIC Stamp or the Propeller microcontrollers. A TTL asynchronous serial interface at 4800 bps allows this GPS module to interface easily with BasicStamp microcontrollers that are used on Boe-Bot and SumoBot robots and with Propeller microcontrollers that are used on StingRay and Scribbler 2 robots.
The GPS receiver module includes a programmable microcontroller SX for advanced users. Free libraries are provided on the Parallax website although they do not offer support to advanced mode.
Technical specifications for the GPS receiver module for Parallax robots
The technical specifications of the GPS receiver module are:
Antenna : Built-in Patch
Connections : Breadboard-friendly 4-pin SIP
Special Features : 2 modes of operation:
RAW - Unformated data
Smart - Syntax Formatted data
GPS Controller : Sony CXD2951GA-4
Receiver (L1 1575.42 MHz) : Tracking up to 12 Satellites
Accuracy : 2DRMS approximately 2m, WAAS support, Velocity: 0.1 m/s, Time: +/- 1 us
Acquisition Time : Cold start: 40s (avg.), Warm start: 33s (avg.), Hot start: 2s (min.)
Sensitivity : Acquisition: -139 dBm, Tracking: -152dBm or less
Dynamics : Altitude: 18000m (max),Velocity: 515 m/s (max),Acceleration: +/- 4g (max)
Serial Port : TTL / RS-232
Baud Rate : 4800 bps
Power Supply : 5VDC
To know more about the GPS receiver module, click on the following image to download the technical documentation:


Customers who viewed this item also viewed