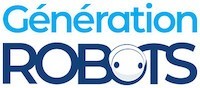 My Cart
0
item(s)
-
€0.00
There are no more items in your cart
EMEME Tulip 100 vacuum cleaner
The EMEME Tulip 100 robotics vacuum cleaner is an efficient robot, quiet and with a great design. A quality gift! ARTICLE DISCONTINUED.
The EMEME Tulip 100 robot vacuum
The robot vacuum EMEME Tulip 100 is a recent product, with many qualities of its predecessors. In particular, much work has been done on the robot noise. Thus, while maintaining a good suction power, the robot is discreet and efficient. The robot vacuum EMEME Tulip 100 has also a high quality design. Indeed, the piano-black, mirror finished, integrated capacitive touch panel, coupled with a luminescent display transforms the Tulip 100 vacuum cleaner into an elegant home appliance. Finally, EMEME Tulip 100 has a purifying air by negative ions feature, adding even more to the appeal of this robot.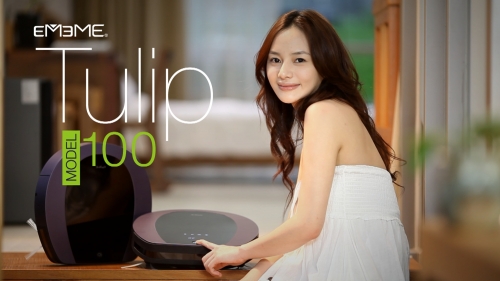 Features of the EMEME Tulip 100 vacuum cleaner
The EMEME Tulip 100 vacuum cleaner is programmable. It is therefore possible to easily program an everyday start time of the robot, even in your absence.
The EMEME Tulip 100 vacuum cleaner automatically returns to its base to recharge once the work is done or if the robot considers that the level of its batteries is low.
The EMEME Tulip 100 robot has an accelerometer sensor which detects collisions or if the robot is blocked. Infrared distance sensors complete the Avoidance System. Using the accelerometer and the IR sensors, the EMEME Tulip 100 robot is able to avoid objects and furniture. Infrared Sensors are also placed under the robot thus preventing it from falling down stairs.
The robot uses voice to indicate some of its behaviors, thus facilitating understanding of what's going on.
The dust bin is easy to remove. It can be cleaned with water ensuring durability of the entire robot. The robot EMEME Tulip 100 has a HEPA filter that provides efficient filter of dust mites.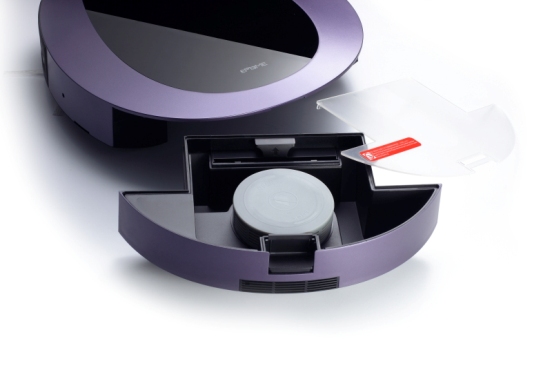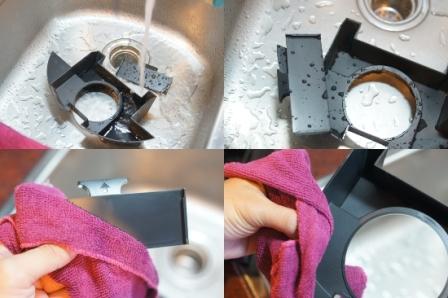 Air cleaning feature of the EMEME Tulip 100 robot
Exclusively patented anion cleaning function equipped with bacteriostatic, deodorant,dust reduction features. It effectively reduces the chances of allergies while cleaningallows you to enjoy forest-like fresh air during the process. The dual purpose design transforms Tulip100 into an anion air purifier. Equipped with long-lasting lithium batteries, it is able to clean anywhere, without the annoying problem of worrying about a power supply.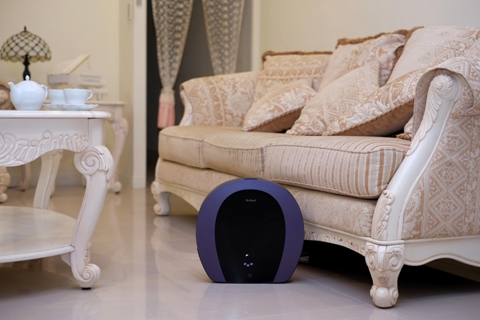 Technical specifications of the EMEME Tulip 100 vacuum cleaner
Diameter: 35cm
Height: 9.5cm
Weight : 2.7kg (Battery Included)
Fan Motor at 10,000RPM IP55 DC blower
Suction: Max 80 mmH2O (785 Pa)
Noise Level : 60dB at Full Speed
Bin Capacity : 0.5 l
Battery 14.4v 2200mAh Rechargable Lithium Battery
Clean Time 100 mins Auto Cleaning Mode + 100 mins Automatically Recharge
What's in the box of the EMEME Tulip 100 vacuum cleaner robot?
The box of the vacuum robot EMEME Tulip 100 contains:
1 x Remote controle
1 x Charging station
1 x power adapter
1 x Rechargable Lithium battery
1 x Dust bin
2 x Filters
1 x Cleaning brush
1 x Side brush
A user guide
Videos of the vacuum robot EMEME Tulip 100
Customers who viewed this item also viewed