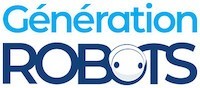 My Cart
0
item(s)
-
€0.00
There are no more items in your cart
POB Robotics Suite Designer Kit
New programmable robotic suite from Pob Robotics

The POB Robotics Suite is the first comprehensive set of technologies dedicated to personal robotics. Mechanics, electronics and software have been designed to allow an easy and quick start. The POB Robotics Suite is based on a robot comes assembled and tested. This robot is used as a base to build customized creations. Users do change according to their needs or different labs offered.
A robot consists firstly of mechanics. For its POB Robotics Suite, POB Technology has developed a mechanical system of great versatility coupled with an attractive design. It is composed of multiple components so that the user can easily customize its robotic platform by simply screw and assemble various parts and sensors. Theprinciple is the same as that of a toy such as "Meccano".
POB currently has a catalog of more than 60 references of mechanical parts such as plates, gears, motors, actuators and also sensors.
The POB Robotics Suite Designer Kit content
The Designer kit includes the robot plus a set of mechanical parts to start with the Robotics POB Suite. This kit enables three different sets: The Scribe robot, the radar robot or the gripper robot.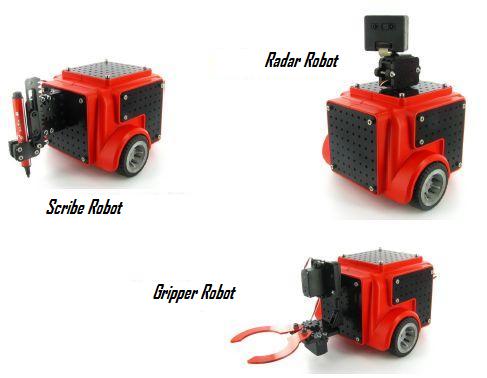 The designer kit contains:
1x Robot
2x Servos Futaba S3003
1x distance sensor between 20 and 80 cms
1x gripper kit
1x pen holder
2x vertical angles
1x 12 tooth servo gear
1x servomotor front plate
1x Designer Kit screw pack
1x Allen key
1x power adapter
1x CD-Rom (Software, instruction manual, technical documentation)
Technical specifications of the robot included in the POB Robotics Suite Designer Kit
1 USB connector
8 servo connectors
8 I/O connectors
2 DC motors with digital encoders
1 LCD screen
Battery (option not included)
Programming the POB Robotics Suite Designer Kit
On the programming side, the POB-technology company provides a Software Suite adapted to everyone's skills.
Risbee, the icon programming software is pretty simple and intuitive for beginners or advanced users.
No programming code here, move icons on a grid (map) one after the other to create behaviors!
Connect your robot, load your program and this is it!
For those who prefer pushing their robotics experience even further, POB-Tools is a very complete development environment to program your robots in Basic, C, Java!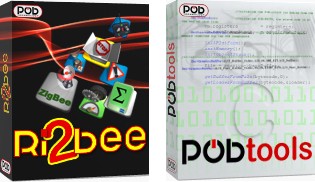 Customers who viewed this item also viewed