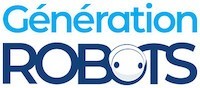 My Cart
0
item(s)
-
€0.00
There are no more items in your cart
POB-Eye II
The famous color camera from Pob Technology that equips all the POB robots of the 2nd generation (3.5x faster than the POB-Eye I of the previous generation)
The programmable color camera POB-Eye II was designed to add a powerful computing capability to the Pob robot but also and especially to allow a capacity of real-time color vision. Its abilities allow it to recognize shapes and to control the robot. The camera equips the 2nd generation of Pob Robots such as the Pob Follower II. You'll be able to perform pattern recognition, image analysis using this smart camera and so bring your robots with a capacity of machine vision.
The POB-Eye II is a module that can be programmed either using RISBEE, a graphical programming environment that requires no programming knowledge or using a programming language like C or java.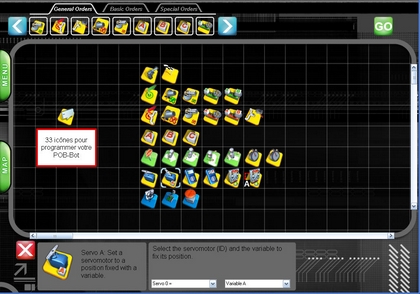 The POB-Eye II is designed around an ARM 7 TDMI clocked at 60 Mhz and a color CMOS camera:
128 KB Flash Memory
64 KB RAM
12 I/O
I2C Bus
UART Serial port
USB
The size of the images that are captured bu the POB-Eye II are 160 x 120 Pixels .
Dimensions : 49,5 x 64,3 mm
The Pob -Eye II camera is The camera comes with a USB cable and a CD-ROM containing the software, documentation and sample code.
Customers who viewed this item also viewed