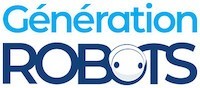 My Cart
0
item(s)
-
€0.00
There are no more items in your cart
Teaching RobotC for Lego Mindstorms NXT programming
Programming training material
This multimedia curriculum that includes over 45 short videos, over 300 pages of documentation, 20 classroom programming challenges, and quizzes to check student's understanding is designed to take new programmers and lead them step by step into the world of C-programming. ROBOTC is recognized as the best Mindstorms programming language to program the NXT. ROBOTC uses an industry standard C programming language and is the language that all teachers should use in their classrooms.
RobotC licenses and Lego Mindstorms NXT kit are sold separately.

The Mindstorms programming training tool for RobotC is divided into five sections:
Fundamentals – safety, project management, programming basics and hardware for MINDSTORMS and TETRIX
Setup – build robots, learn what firmware is, and download the firmware
Movement – program robots to solve the Labyrinth Challenge, and learn how to control a robot's direction and speed autonomously.
Sensing – learn how robots use feedback from sensors to interpret the world around them. Students are challenged to write a program that lets their robots complete the Obstacle Course autonomously.
Variables – learn how to store values by using variables, perform calculations on the variables to derive other important values, use variables to count, and create functions that can be used over and over.
Remote Control – learn how to control a robot using built-in Bluetooth connectivity via a Logitech remote contro
Click on the following image to see an example of the content of the DVD: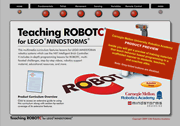 To get an overview of the DVD content, click on the following image: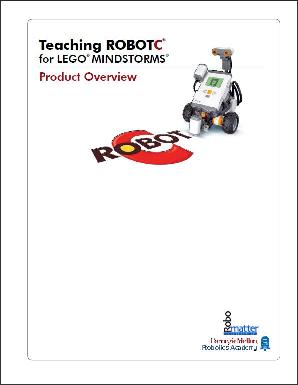 Mindstorms programming - Teacher's Guide
Teacher's Guide – The curriculum comes in a DVD format and includes over 40 videos, 20 open ended robotics programming challenges, over 300 pages of documentations, and quizzes to check student understanding. The curriculum for Mindstorms programming is designed for beginners.
Classroom Requirements –One LEGO Mindstorms NXT Education Kit and one computer for every 2-3 students. Each computer should have access to this curriculum and ROBOTC for Mindstorms programming software.
This curriculum has been developed at the Robotics Academy Carnegie Mellon University
Customers who viewed this item also viewed