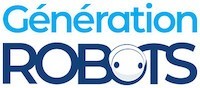 My Cart
0
item(s)
-
€0.00
There are no more items in your cart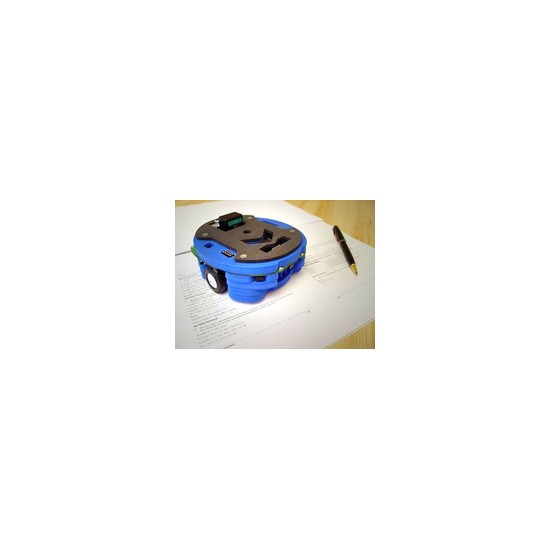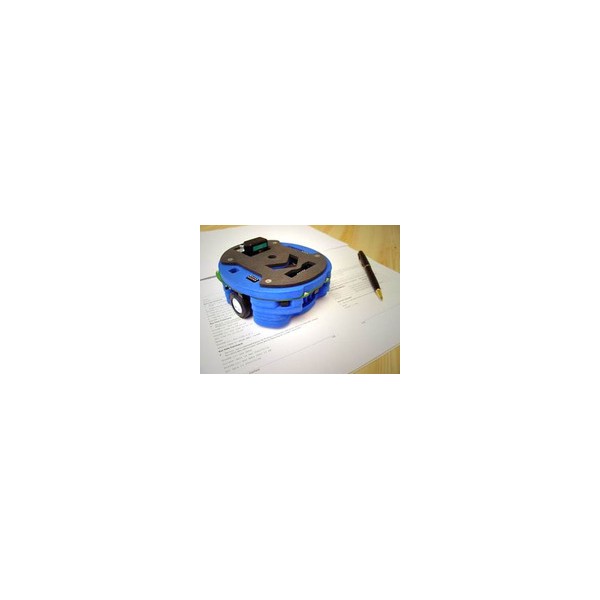 Hemisson – mobile autonomous robot
The mobile autonomous robot Hemisson has been specifically designed for education and teaching
Hemisson – mobile autonomous robot
The mobile autonomous robot Hemisson was designed specifically for teaching and education. Equipped with several infrared proximity sensors, a PIC16F877processor at 20Mhz, a ground line sensor, a buzzer, 4 LED and an infrared receiver, the Hemisson mobile autonomous robot is well adapted to standard curriculum of mobile robotics. You can then program detection algorithms, obstacle avoidance or line following behaviors.
The mobile autonomous robot requires no assembly and has a flexible structure that makes it less sensitive to shocks which can be an asset in the context of a class on robotics. The Hemisson robot, as all the robots created by K-Team, is recognized for its quality.
Technical specification of the mobile autonomous Hemisson robot
The technical specifications of this mobile autonomous robot are as follows:
Processor : PIC16F877 (20MHz CPU clock, 8bit, 8K words program memory)
Motors :2 DC motors to drive independantly both wheels. Zero turning radius. Open loop control

without encoders.

Sensors : 8 ambient light sensors (infrared). 6 obtacle detecttion sensors (infrared). 2 line detection sensors.
Battery : 1 connector for a standard 9V battery.
I/O Interface : 1 serial port for communication with computer (DB9 connector). 1 TV remote receiver. 1 Buzzer. 4 LEDs. 4 Programmable Switches.
Extensions : 1 extension bus for additional modules. 1 slot for a felt pen in the center of the robot.
The Hemisson mobile autonomous robot Hemisson is powered by a 9V battery. It has a diameter of 12 cm and wight 200g.
The pack contains
1 x Hemisson robot
1 x 9V battery
1 x paper documentation of 40 pages
1 x CD-ROM Containing a presentation, documentations and softwares
1 x Serial cable
1 x felt-pen
To know more, download the PDF documentation of the Hemisson robot:
Programming the Hemisson mobile autonomous robot
The robot programming is done via the serial port. The Hemisson robot is programmable by Visual Studio C ++, Matlab or other program accessing the serial port (these programs are not provided). For enthusiasts who want to go further, the firmware of the robot is open source, it is possible to modify and adapt it with the CCS C compiler (not supplied) and the Hemisson Uploader (supplied).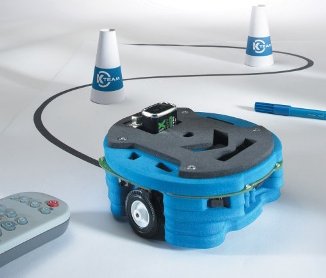 Customers who viewed this item also viewed