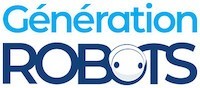 My Cart
0
item(s)
-
€0.00
There are no more items in your cart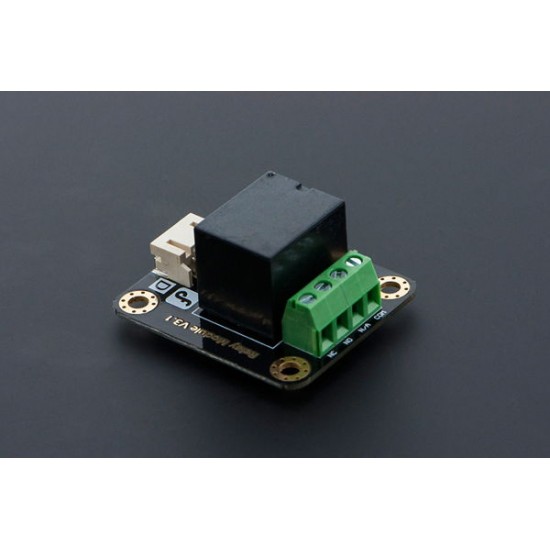 Arduino compatible relay module - V2
This module allows you to command a relay from an arduino board to control more powerful robots. DISCONTINUED PRODUCT
Presentation of the Arduino compatible relay module
An Arduino board works with a 5V power supply. For small mobile robots, this voltage is enough and you often have the same power source powering the microcontroller, the sensors and the motors.
But for bigger and more powerful robots, 5V is far from enough. You therefore need two separate circuits, one 'command circuit' and one 'power circuit', that work with different voltages. The power circuit can contain a lamp, a solenoid, motors...
The link between these two circuits is the Arduino compatible relay module. It is very compact and you can use it with every Arduino boards. It is very easy to use and have a led to help you visualize the state (blocked or passing) of the relay.
Using the Arduino compatible relay module
The Arduino compatible relay module has two connectors:
The first one, white, should be connected to your command circuit, i.e. to your Arduino board. The three pins are 1:command, 2:power, 3:ground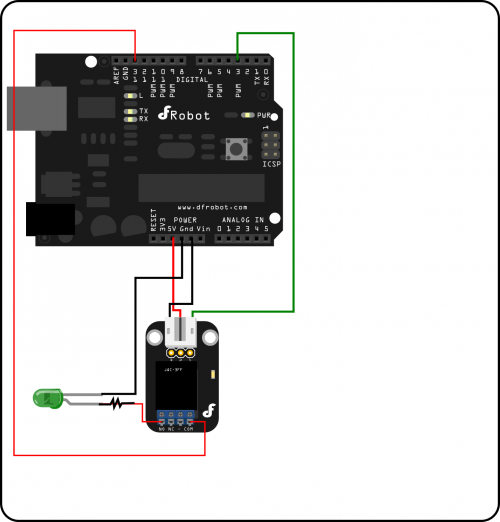 The second connector, green, is linked to the power circuit. It has four pins:
In : input signal
NC: not connected
Out2 : NC switch (normally closed)
Out1 : NO switch (normally open)
If the command signal is 0, Out2 is connected to In and Out1 not. If the signal command is 1, Out1 is connected to In and Out2 not.
Technical specifications of the Arduino compatible relay module
Type: digital
Single relay board
Rated through-current: 10A (NO) 5A (NC)
Maximum voltage: 150VAC 24VDC
Control signal: TTL level
Max. switching voltage 250VAC/30VDC
Max. switching current 15A
Operate time (at nomi. Vot.): 10ms
Release time (at nomi. Vot.): 5ms
You can find the relay datasheet here.
Customers who viewed this item also viewed