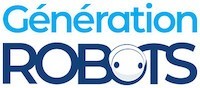 My Cart
0
item(s)
-
€0.00
There are no more items in your cart



3.3V/5V breadboard power supply
Here is a small yet very handy accessory for your breadboard contraptions. Works with many standard AC/DC converters.
3.3V/5V Power supply for breadboard
Supply voltages of 3.3V or 5V to your circuits using a simple AC/DC converter (We are sure that you have plenty of them at home that you don't use).
This power supply is based on a voltage regulator working with input voltages between 3V and 37V for a selectable output voltage of 3.3V or 5V.
Content of the 3.3V/5V Power Supply for breadboard
This kit includes the following parts that you will have to assemble and soldier:
1x 2.1mm DC Barrel Connector
1x LM317 Voltage Regulator
1x 1N4004 Reverse Protection Diode
1x 100uF 25V Capacitor
1x 10uF 25V Capacitor
1x 0.1uF 50V Capacitor
1x Red Power LED - High Brightness
2x SPDT Slide Switch
4x 0.1" Header Pins
2x 330 Resistor 1/6W
1x 390 Resistor 1/6W
1x 240 Resistor 1/6W
1x Bare PCB with Silkscreen Indicators
1x PTC resettable fuse
Customers who viewed this item also viewed