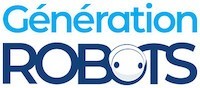 My Cart
0
item(s)
-
€0.00
There are no more items in your cart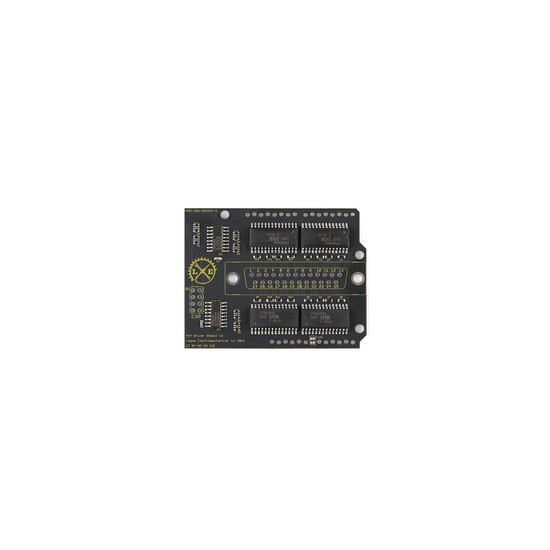 4x4 Driver Shield - DC loads controller
Drive up to 16 DC loads from your Arduino Board. Ideal for control of solenoids or small DC motors. DISCONTINUED ARTICLE.
DC load driver for Arduino - 4x4 Driver Shield
The 4x4 Driver Shield for Arduino was designed to enable users switching DC loads up to 5A/30V making it the ideal accessory to drive several solenoids, small DC motors and relays.
This shield uses robust and highly efficient power electronics as well as several protective circuits to avoid over-temp, over-current and under-voltage. This shield can also be used to drive unipolar stepper motors.
Features of the 4x4 Driver Shield for Arduino
the mains technical characteristics of this Arduino shield are as follow:
Arduino compatible footprint for easy integration with official Arduino boards, variants and clones.
16 5A driver channels.
Shift register control allow daisy chaining of several driver shields.
Uses only digital pins 7, 8, 11 et 13. Serial, PWM and analog input lines remain free.
Mapped to the hardware SPI bus of the Arduino Uno for optimal data transfer speed.
Robust DB-25 connector for power supply and outputs.
4 separate power supply circuit for better flexibility
Can also be used with non Arduino control boards
downloads and ressources for the 4x4 Driver Shield
Customers who viewed this item also viewed