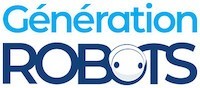 My Cart
0
item(s)
-
€0.00
There are no more items in your cart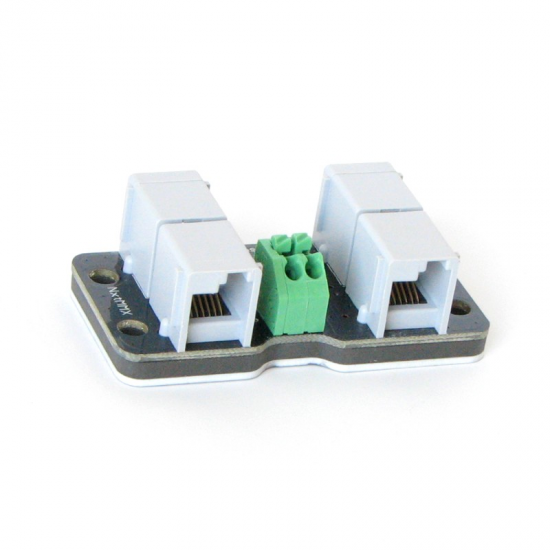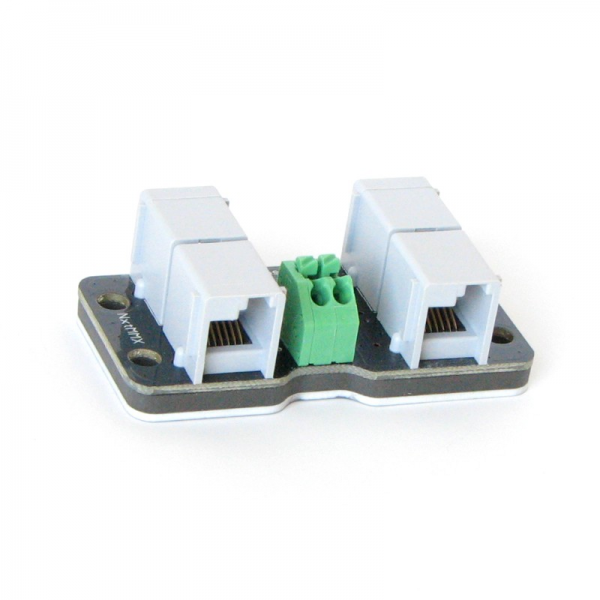 Motor Multiplexer for NXT and EV3
NXT
motor multiplexer for your Lego robot. Connect up to 2 motors! DISCONTINUED
This NXT motor multiplexer can connect additional NXT servomotors to your NXT brick via sensor ports! The multiplexer for Lego Mindstorms NXT servomotors includes:
An entry that connects to a sensor port on the Lego NXT brick
Two connectors to Lego Mindstorms NXT servomotors
An additional connector for connecting either another Lego NXT motor multiplexer cascading to it or a sensor (only supports digital sensors).
What is the difference between a NXT motor multiplexer and a port splitter?
The port splitter does not distinguish sensors and motors connected to it. So, if you connect three contact sensors to the port splitter then you will not know what contact sensor was activated. On the contrary, the NXT motor multiplexer distinguishes the sensors.
Technical specification of the NXT motor multiplexer for Lego Mindstorms servomotors
The power supplied by the NXT sensor ports is lower than the power provided by the brick on the ports of the engines (which is why we should not connect a sensor on motor ports).
Consequently, when using a NXT motor multiplexer for Lego Mindstorms, it is necessary to supply more energy to servomotors. The NXT motor multiplexer for Lego servomotors has a power connector (green). This connector supports an external power supply up to 10V. You'll need to use a container (not included) for batteries (not included).
Click on the image of the container for batteries to buy it: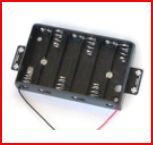 Programming the NXT motor multiplexer for Lego Mindstorms servomotors
NXT motor multiplexer programming with NXT-G
The NXT motor multiplexer for Lego Mindstorms is programmable using NXT-G. Click on the following image to download the NXT-G block:



NXT motor multiplexer programming with RobotC
The NXT motor multiplexer for Lego Mindstorms is programmable using RobotC. Click on the following image to download RobotC code examples:



NXT motor multiplexer – User guide
Click on the following image to get the user guide of the NXT motor multiplexer for Lego Mindstorms motors


Customers who viewed this item also viewed