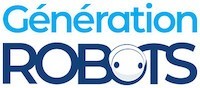 My Cart
0
item(s)
-
€0.00
There are no more items in your cart
Vernier Sensor Adapter for NXT
The Vernier Sensor Adapter for NXT allows you interfacing Vernier analogue sensors with your Lego Mindstorms NXT.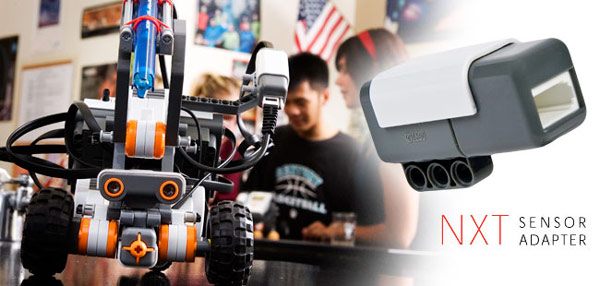 The Lego Mindstorms NXT compatible Vernier Sensor Adapter
Vernier sensors are very famous for scientists and educators. These robust and reliable sensors have been used by several generations of students and researchers to make accurate measurements in difficult conditions.
The Vernier Sensor Adapter for Lego Mindstorms NXT allows interfacing Vernier Analogue sensor, also called BTAs with all your Lego Mindstorms NXT based contraptions and using the measurements of the sensors directly from the compatible programming environments (NXT-G, RobotC, NXT, Lejos, Labview, ROBOLAT,...).
More than 30 Vernier analogue sensors are compatible with this adapter and allow to improve the flexibility and the scientific level of your Mindstorms NXT kit.
Programming the Vernier Sensor Adapter for Mindstorms NXT
Programming the Vernier Sensor adapter from the NXT-G environment

The Vernier adapter for Lego Mindstorms NXT can be programmed using only one NXT-G block that proposes a way of selecting the sensor that you are using. The following image represents the NXT-G configuration panel for the BTA Sensor Adapter for Lego Mindstorms NXT:

The following image shows a simple NXT-G code sample to emit a sound from the NXT robot with a frequency that is directly proportional with the value measured by a Vernier sensor.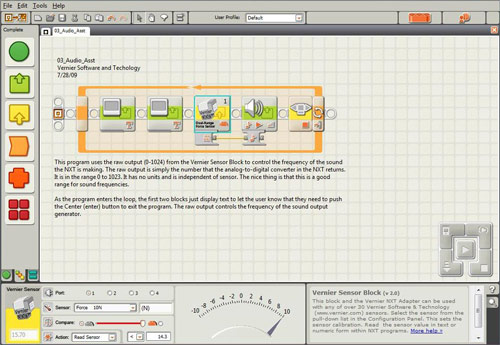 In order to download the NXT-G Block for the Vernier Sensor Adapter, you only have to follow this link : Vernier Sensor Adapter NXT-G Block.
Customers who viewed this item also viewed