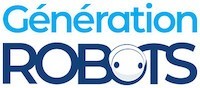 My Cart
0
item(s)
-
€0.00
There are no more items in your cart
NXT Touch Sensor Multiplexer
NXT Touch Sensor Multiplexer from Hitechnic

Connect up to 4 NXT touch sensors to this multiplexer using only one sensor port at a time on your Lego Mindstorms NXT intelligent brick.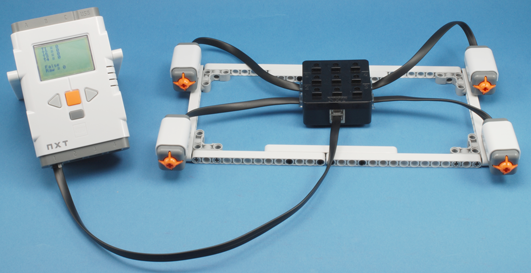 What's the difference between a multiplexer and a port splitter ?

The port splitter does not distinguish the sensors of motors that are connected to it. So if 3 sensors are connected to the port splitter, it can't know which sensor has been triggered. On the contrary, the multiplexer differenciate each sensor and knows which one has been triggered.


Programming the NXT Touch Sensor Multiplexer
Programming using NXT-G

This multiplexer for LEGO Mindstorms NXT touch sensors is programmable using NXT-G. Click on the image below to download the code block NXT-G



Programming using RobotC
The multiplexer for LEGO Mindstorms NXT touch sensors is programmable using RobotC. To download the library to manipulate this multiplexer, click the image below:



Customers who viewed this item also viewed