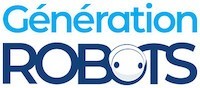 My Cart
0
item(s)
-
€0.00
There are no more items in your cart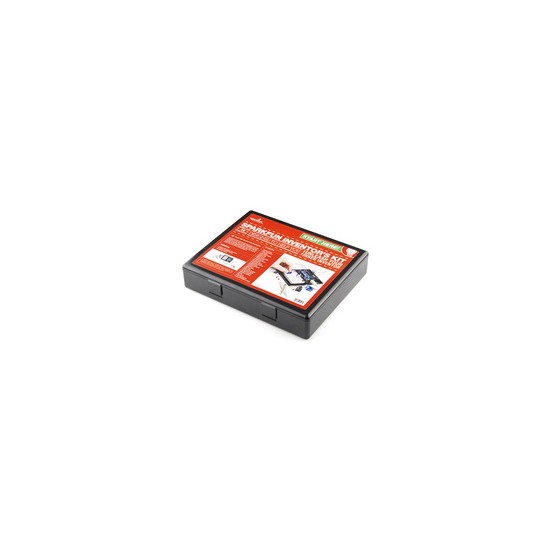 SparkFun Inventor's Kit for Arduino with Retail Case
This retail case is a box of goodies to get the very beginner started with programmable electronics using the famous Arduino technology.
The SparkFun Inventor's Kit for Arduino with Retail Case
This retail case allows you to perform 14 different electronic circuits based on an Arduino Uno board. All components and other equipment are provided. This kit requires no prior skill and all projects are done without soldering.
You'll learn electronics and microcontroller programming step by step using the included booklet. This retail case for Arduino is ideal for educational projects and for all who wish to learn by themselves programmable electronics.
Projets that are proposed in the SparkFun Inventor's Kit for Arduino with Retail Case
With the 14 proposed projects, you will realize an educational curriculum to learn step by step how to take the most of the Arduino Uno board. You will learn to:
Blink LEDs
Respond to buttons
Detect ambient light
Control a toy motor
Control a servo
Measure temperature
Read a volume knob
Read a flex sensor
Control large loads with a relay
Mix LED colors
Make (bad) music
Read a softpot
These projects constitute the basic typical elements of most successful electronic projects. Once these concepts are mastered, you can combine them to make concrete electronic and robotic projects.
What's included in the SparkFun Inventor's Kit for Arduino with Retail Case
The materials included in retail case is:
One Arduino Uno R3
A printed guide
14 printed breadboard-overlay cards
Clear 400-pt breadboard
74HC595 shift register
2N2222 transistors
1N4001 diodes
DC motor with leads
Small servo
5V relay
TMP36 temperature sensor
Flex sensor
Softpot
6' USB A-to-B cable
Photocell
Tri-color LED
Red and green LEDs
10K potentiometer
Piezo buzzer
12mm pushbuttons
330Ω and 10KΩ resistors
Jumper wires for connections without soldering
0.1" breakaway male headers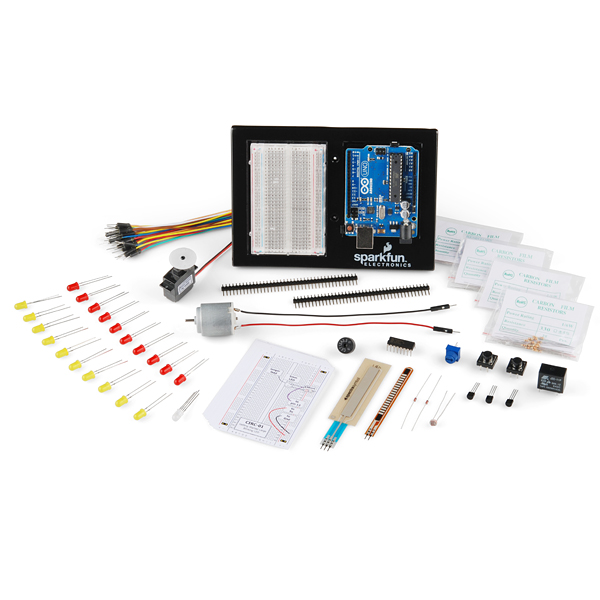 This product is recommended at 10 years and over.
Customers who viewed this item also viewed