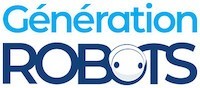 My Cart
0
item(s)
-
€0.00
There are no more items in your cart
E-puck robot extension for gumstix Overo
Add the power of Linux, the Wifi connexion, long range proximity sensor and more memory to your E-puck robot
DISCONTINUED
This extension is an interface between the programmable E-puck robot and the Gumstix Overo module. This interface is preconfigured and requires no additional configuration to work with the E-puck robot.
Presentation of the Gumstix Overo extension module for E-puck
Gumstix is a well known brand of modules that run an embedded Linux operating system. Using this extension, the E-puck robot is then drived by a Linux operating system other than by its simple micro program. Thus, with this extension, you leverage the capabilities of your E-puck robot with the power and the immense possibilities of a Linux operating system as compared to the micro-controller embedded DSP on the E-puck.
In addition to the Gumstix module, the Overo extension adds two long range proximity sensors, USB, WiFi capabilities ...
The instructions for starting and implementing the Gumstix Overo extension for E-Puck robots are available at: http://www.gctronic.com/doc/index.php/Overo_Extension
The following diagram shows the capacity of the Gumstix Overo expansion module for E-puck robot: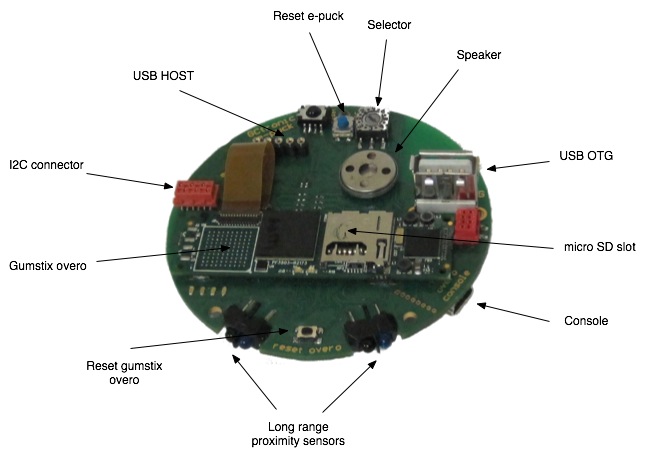 Contents of the Overo Gumstix extension module for E-puck robot
The extension kit contains:
The Overo Gumstix Earth COM module
A preconfigured microSD card
A USB cable
A wifi dongle
Customers who viewed this item also viewed