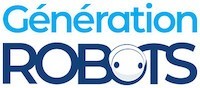 My Cart
0
item(s)
-
€0.00
There are no more items in your cart

Zumo Robotics kit for Arduino (without motor)
Pololu Robotics & Electronics |
A-000000-00700
This small mobile robot uses an Arduino board and is designed to achieve sumo tournaments through its faceplate. This robot kit is supplied without motor and Arduino board.

Including €0.01 for ecotax
The Zumo Mini robot (without motors)
This robotics kit contains most of the elements needed to build a Zumo robot (to be able to create the robot, you also need 2 micro metal gearmotors).
This kit contains a special Shield for Arduino Zumo (v1.2), the Zumo chassis kit and a basic stainless steel sumo blade. To complete this kit you will need an Arduino board and a pair of Micro Metal Gearmotor and 4 AA batteries (motors, batteries, and the Arduino board are sold separately on this site).
Click on the following image to download the technical documentation of the Zumo robot :

This product is sold in kit and requires soldering. If you don't have soldering material, check our basic soldering kit.
The following image shows what is inside in the Zumo robotics kit for Arduino.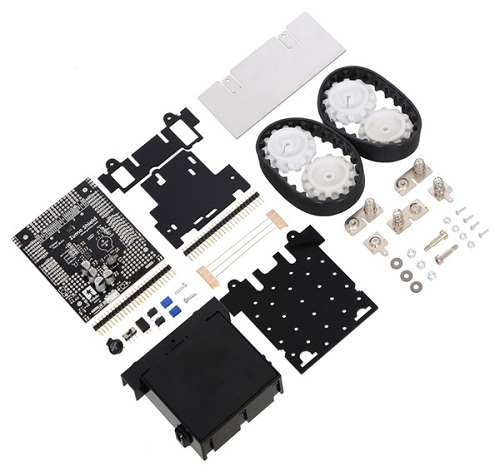 Content of the Zumo mini robot (without motors):
Micro metal gearmotors
The Zumo robot is compatible with several types of micro-motors with metal gears offering different speeds or torque, thus meeting the diverse needs of robotics and explaining also why the engines are not included as standard in the kit to let you choose the micro motor of your choice. Different engines are available on this website:
The Zumo Shield v1.2 (included in this kit) is capable of delivering enough power for these motors.
Size of the Zumo robot
When assembled, the Zumo robot has the following dimensions:
Width: 98mm
Length: 86mm
Height: 39mm
Ground clearance: around 5mm
The Sumo blade of the Zumo robot
The Zumo robot can be equipped with a front Sumo blade (included in the kit) to push objects that are in the front of the robot or to participate in fights in mini sumo robot contests.
The following image shows the sumo blade attached to the front of the Zumo robot (Shown here without Arduino robot).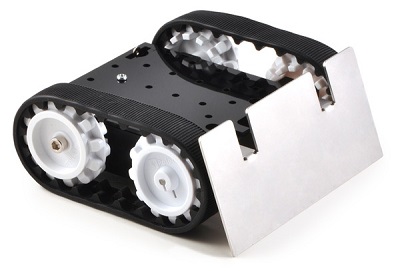 Customers who viewed this item also viewed