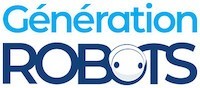 My Cart
0
item(s)
-
€0.00
There are no more items in your cart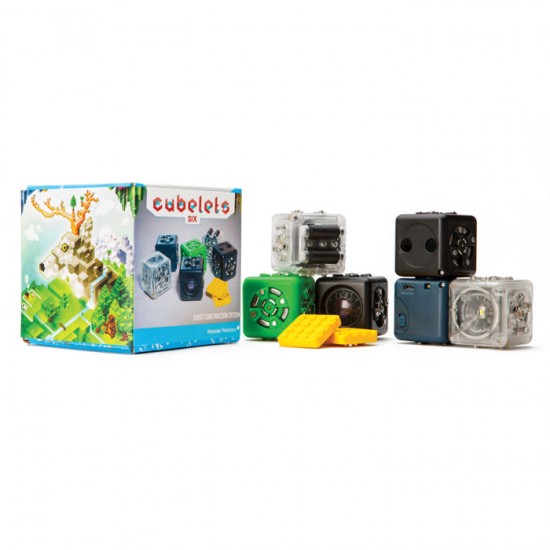 Cubelets Six kit
This Cubelets kit contains 6 different Cubelets to start with this new technology. This kit is ideal for creating your first robot using Cubelets. DISCONTINUED PRODUCT
Cubelets Six Kit
This starter kit contains the essentials Cubelets you need to make your first robot using Cubelets. With the Cubelets Six kit, you can create simple robots that are mobile and reactive.
The starter kit Cubelets Six contains:
Cubelets Actions

1 x Drive for displacing Cubelet
1 x Cubelet light emitter (Flashlight)

Cubelets sensors

1 x Cubelet light sensor
1 x distance sensor Cubelet

Think Cubelets

1 x battery Cubelet 2.0
1 x passive Cubelet

2 x Cubelets Brick Adapter
1 x Micro-USB cable
The Cubelets
The Cubelets are cubes that connect magnetically and spontaneously communicate with each Cubelets connected to it. The Cubelets are a great way to start robotics without knowledge in programming or electronic. The Cubelets are particularly suitable for young people aged 6 to 16 years. Reflection is the only tool you need to start understanding the foundations of robotics using the principles of Cubelets.
Resources for the Cubelets robots
This Cubelets robots getting started guide is the only resource you need to familiarise yourself with these bots!
Customers who viewed this item also viewed