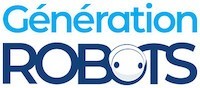 My Cart
0
item(s)
-
€0.00
There are no more items in your cart

WX Propeller Activity Board
Activity Board that uses the famous 8-core Propeller WX microcontroller. With this high quality activity board, you can program the Propeller using the C language and discover the curriculum provided by Parallax. DISCONTINUED.
WX Propeller WX Activity Board
The Propeller WX is the famous Parallax microcontroller with 8 cores that can operate in parallel. With this Propeller WX Activity Board, it is now very easy to program the Propeller WX P8X32A included on this mainboard. The Propeller WX Activity Board includes many pre-wired devices to conduct simple experiments that are fun and educational.
Parallax provides a free C programming environment and a set of tutorials and code examples that are a real curriculum. You will learn everything you need to know about multicore programming through these examples and this Propeller WX Activity Board.
The Propeller WX Activity Board has the following elements:
An XBee socket to accommodate an XBee chip to control or receive data wirelessly.
A microSD card in order to log your data or save your audio files.
A audio/stereo mini jack so you can listen to WAV files, sound effects or synthesized voice.
A 3-pin connectors for quick connection of actuators, LCD series ...
A breadboard (solderless prototyping plate) in order to connect electronic components and other sensors.
An analog/digital converter in order to read or control voltage (for reading sensors or monitoring battery for example).
Power supplied via USB or external battery according to your choice.
Technical specifications of the Propeller WX Activity Board
The technical specifications of the Propeller WX Activity Board are as follows:
Microcontroller 8-core Propeller WX P8X32A-Q44
18 I/O Propeller WX available
64 KB I2C EEPROM
Crystal oscillator at 5 MHz
microSD card slot
1/8" mini stereo-audio jack
XBee socket with DO, DI, RTS, CTS access
A 34x5 Breadboard
3-pin servo ports, jumper-select 5 V or VIN
12-bit 4-channel SPI ADC with 5 V reference\-
3-position power switch
Reset button
2.1 mm center-positive power jack
Auto-selects between USB or external power
Built-in USB over-current protection
Power requirements: 6–9 VDC from an external power supply, or 5 V from a USB port
Communication: USB mini-B (onboard serial over USB)
Dimensions: 4.0 x 3.05 x 0.625 in (10.16 x 7.75 x 1.59 cm)
Operating temp range: +32 to +158 °F (0 to +70 °C)
Resources and technical documentations for the Propeller WX Activity Board
Customers who viewed this item also viewed