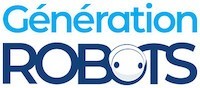 My Cart
0
item(s)
-
€0.00
There are no more items in your cart
Si1143 Gesture Sensor
This is a very original sensor! The Si1143 Gesture Sensor is a sensor that capture movement of the hand, without contact, which can detect a movement upwards from top to base, from left to right and right to left. This sensor is suitable for microcontroller applications.
Si1143 Gesture Sensor
This sensor has three infrared sensors positioned at three corners of the sensor, each one measuring variations of light. By placing your hand over the sensor, you varies the light that reaches it and therefore, it can detect your hand movements from top to bottom, bottom to top, left to right and right to left.
This Gesture Sensor was designed to work with microcontroller and can be embedded on an independent electronic circuit.
Technical specifications of the Si1143 Gesture Sensor
The technical specifications of the Si1143 Gesture Sensor are as follows:
Operating voltage: 3V-5.5 VDC
Current requirements: moins de 4mA en moyenne
Communication: I2C
Dimensions of the Si1143 Gesture Sensor: 5,08 x 5,79 x 0,48 cm
Operating temp range: from -40 to 85 °C
More technical information and code samples for the microcontroller BasicStamp or Propeller microcontroller is available at http://www.parallax.com/product/28046
Customers who viewed this item also viewed