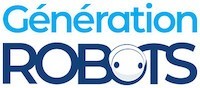 My Cart
0
item(s)
-
€0.00
There are no more items in your cart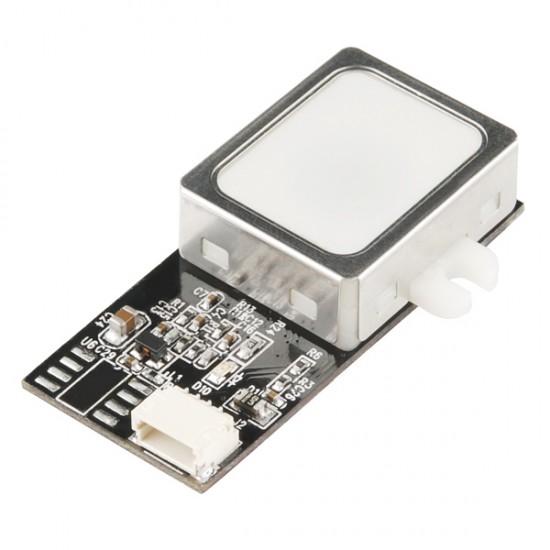 Biometric fingerprint scanner TTL
It's time to unlock the power of your fingertips! Use this biometric fingerprint scanner TTL to secure your applications more effectively. DISCONTINUED.
Biometric fingerprint scanner TTL presentation:
Biometric fingerprint scanner TTL have the reputation to be generally unreliable or difficult to use.
Well it's time to change your mind, as we're offering this biometric fingerprint scanner TTL from ADH-Tech that communicates over TTL serial port, so you can easily embed it into your future projects.
The biometric fingerpint scanner TTL module reads and identifies fingerprints with on-board optical sensors and the 32-bit CPU carrying out the most difficult task. All you have to do is sending commands. To get started, just register each fingerprint that you want to store by sending the corresponding command and pressing your finger against the reader three times.
The biometric fingerprint scanner TTL can store different fingerprints and the fingerprints database can be stored on the device to be distributed to other modules. In addition to the fingerprint template, the analyzed version of the print, you can also retrieve the image of a fingerprint and even pull raw images from the optical sensor!
This biometric fingerprint scanner TTL is the updated version of the GT-511 and features an increased memory capacity. This module can store up to 200 different fingerprints (10 times more than the previous version). and 360° recognition.
This module is small and easy to mount using two mounting tabs on the side of the sensor. The on-board JST-SH connector has four signals: Vcc, GND, Tx, Rx.
The demo software for PC is available online, and you can imply connect the biometric fingerprint scanner TTL module to your computer with a FTDI USB 2 Serial converter and launch the software to read fingerprints.
Note: This module comes without a cable. A USB 2 Serial Converter is available for purchase on our website.
Dimensions: 37 x 17 x 9.5 mm.
Features of the biometric fingerprint scanner TTL:
High-Speed, High-Accuracy Fingerprint Identification using the SmackFinger 3.0 Algorithm
Download Fingerprint Images from the Device
Read and Write Fingerprint Templates and Databases
Simple UART protocol (Default 9600 baud)
Capable of 1:1 Verification and 1:N Identification
Biometric fingerprint scanner TTL video:
To understand how is working the biometric fingerprint scanner TTL and the software, simply watch the following video:
Biometric fingerprint scanner TTL documentation:
Customers who viewed this item also viewed