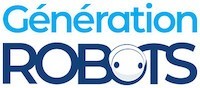 My Cart
0
item(s)
-
€0.00
There are no more items in your cart


Fez Medusa Mini board
The Fez Medusa Mini board is an Arduino board allows Gadgeteer modules like a larger Arduino board sharing its name, the
Fez Medusa board
.
The FEZ Medusa Mini board
FEZ Medusa Mini board is an Arduino board, which can be programmed in C using the Arduino IDE. Fez Medusa board all share the same feature, Gadgeteer connectors, so they can manage several Gadgeteer modules. If you're familiar with Arduino universe and its ease of programming but you're amazed by the number of Gadgeteer modules and sensors Want to combine the amazing number of Gadgeteer modules an sensors available with the Arduino universe? Then it's time for you to bring the best of both worlds together thanks to the Fez Medusa Mini board.
This board needs at least power and programming from the Gadgeteer Serial USB Module.
Technical specifications of the Fez Medusa Mini board
The technical specifications of the Fez Medusa Mini board are the following:
Processor 16 MHz 8 Bit AVR
User Available Flash: 32 KB
User Available RAM: 2 KB
Number of GPIO available: 20
Number of PWM supporting ports: 3
Number of Analog-in ports: 3
UART : 1
SPI : Yes
I2C : Yes
Operating Temperatures: de -20 à 70°C
Dimensions: 37 x 27 x 9,75 mm
Poids: 28 g
Gadgeteering Socket Count: 4
Gadgeteering Socket Type:
Customers who viewed this item also viewed