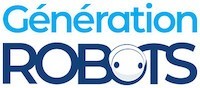 My Cart
0
item(s)
-
€0.00
There are no more items in your cart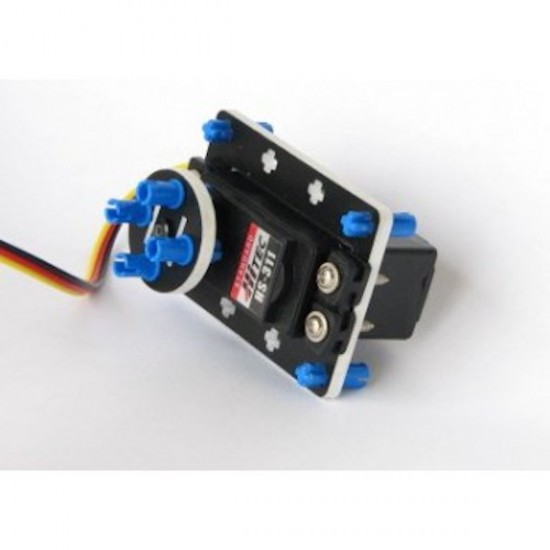 HS311 RC Servo (43 grams) with mounting kit for Lego Mindstorms
MindSensors |
A-000000-01129
Including €0.01 for ecotax
HS311 RC Servo (43 grams) with mounting kit for Lego Mindstorms
This kit allows you to use a RC servomotor in your Lego Mindstorms robots. This kit is ideal for medium force, high precision movements.
This kit contains a HS 311 servo (43 grams), mounting plates to hold the actuator, Horn plates, screws and installation instructions.
The kit does not include blue pins as shown in the picture.
To control servomotors by using Lego Mindstorms, you will need 8 Channel Servo Controller for Lego Mindstorms.
Technical specifications of the HS311 servo
The technical specs of the HS311 servo (43g) are as follows:
Weight: 43 grams
Swing: 180°
Recommended operating voltage: 4.8V
Stall Torque: 6.0v >/= 3.7kg.cm 4.8v >/= 3.0kg.cm
Operating Speed at 6.0v: 0.15sec/60°
Operating Speed at 4.8v: 0.19sec/60°
Dimensions of the HS 311 servo
The following picture describes the dimensions of the HS311 servo from Hitech. If you think of using another servo with the mounting plates, be sure that the dimensions remains the same with a 0.2mm tolerance.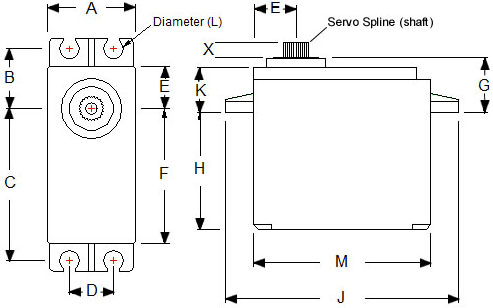 A = 19.82mm
B = 13.47mm
C = 33.79mm
D = 10.17mm
E = 9.66mm
F = 30.22mm
G = 11.68mm
H = 26.67mm
J = 52.84mm
K = 9.35mm
L = 4.38mm
M = 39.88mm
Customers who viewed this item also viewed