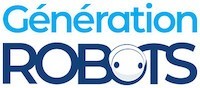 My Cart
0
item(s)
-
€0.00
There are no more items in your cart


FEZ Medusa Shield
This Arduino shield is Gadgeteer compatible. Connect the FEZ Medusa Shield to your
Arduino board
and use all the modules from the Gadgeteer world! DISCONTINUED ARTICLE.
Presentation of the FEZ Medusa Shield
This board is an Shield Arduino. It connects to an Arduino Board and is fully programmable in C with the help of the Arduino IDE. It is unique in that it can be used to bridge the worlds of the Arduino and the Gadgeteer. The FEZ Medusa Shield has Gadgeteer connectors, so you can connect Gadgeteer modules to it.
This means you can benefit from all the Gadgeteer modules and sensors while remaining in the Arduino world. It's the best of both worlds! No more poring over sensor datasheets, and no need for advanced electronics knowledge… More than 50 Gadgeteer modules can be programmed in this way with the help of the Arduino IDE.
Technical specifications of the FEZ Medusa Shield
The technical specifications of the FEZ Medusa Shield are as follows:
8-bit 16 MHz AVR processor
User flash memory: 32 kB
User RAM: 2 kB
GPIO : 76
PWM : 18
Analogue inputs: 3
UART : 1
SPI : Oui
I2C: Yes/li>
Operating temperature range: -20 to +70 °C
Dimensions: 68.6 × 53.4 × 16.75 mm
Weight: 28 g
Number of Gadgeteer connectors: 11
Types of Gadgeteer connectors available:
Customers who viewed this item also viewed