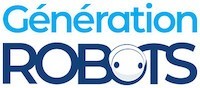 My Cart
0
item(s)
-
€0.00
There are no more items in your cart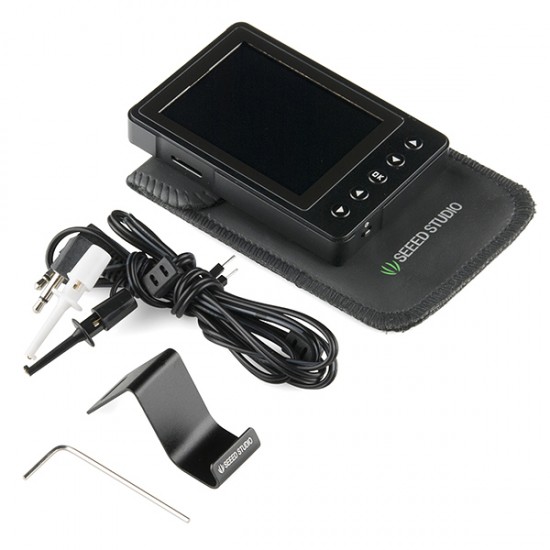 DSO Nano v3 digital storage oscilloscope
The new version of the DSO Nano oscilloscope has it all: just as compact and simple to use, it is now even sturdier with its black metal shell.
What electronics engineer has never needed an oscilloscope to view the signals on their test board in real time? In general, such equipment is expensive and very bulky, and therefore requires a lot of space.
Not to mention the difficulty of carting it around with you when doing prototyping with friends. Thanks to the DSO Nano oscilloscope, you can spend happy hours prototyping; its small size makes for easy transport (e.g. in your pocket), and all at an extremely attractive price compared to standard oscilloscopes.
The white plastic shell of version 2 of the DSO Nano oscilloscope has been replaced by a sturdier, longer-lasting black metal shell, as you can see in the following photos.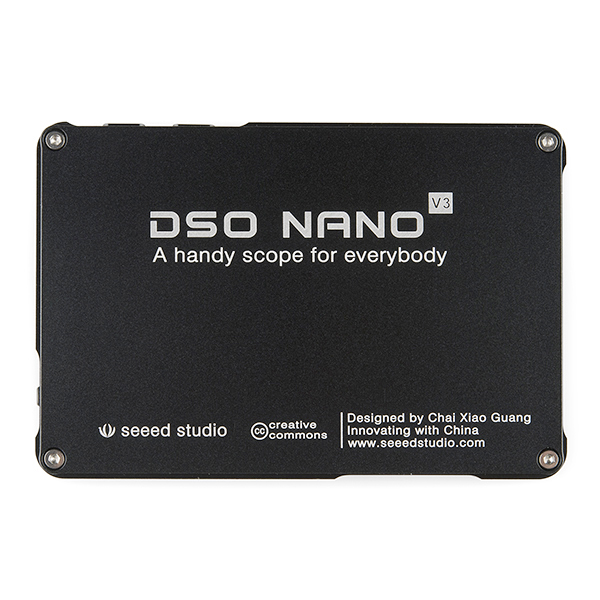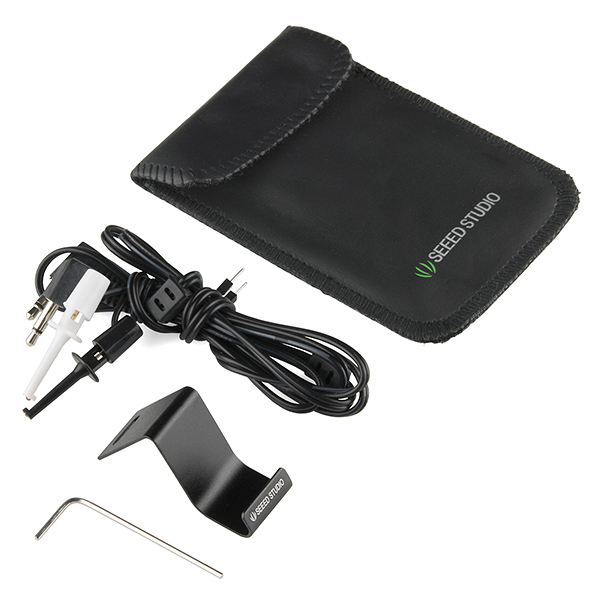 Technical characteristics of the DSO Nano v3 digital storage oscilloscope
The DSO Nano v3 digital storage oscilloscope is a real concentration of technology – judge for yourself:
Small and compact with dimensions of just 91 × 62 × 13 mm
320 × 240 colour screen
Signal recording
6 triggering modes
200 kHz bandwidth
Comprehensive measurement markers and signal characteristics
Built-in signal generator
Maximum sampling frequency: 1 Msps 12 bits
Sampling memory: 4096 points
Input impedance: > 500 kΩ
Maximum input voltage: 80 Vpp (via probe)
Triggering modes: Auto, normal, single, none, "Scan and Fit"; "Rising/Falling edge/level trigger"; adjustable trigger level with indicator; adjustable trigger sensitivity with indicator.
Waveform functions: Automatic measurement: frequency, cycle time, duty cycle, peak voltage, RMS voltage, average voltage and DC voltage; accurate vertical and horizontal measuring markers; Hold/Run function.
Signal generator: 10 Hz~1 MHz square wave
Waveform storage capacity: Internal 2 MB storage capacity
USB PC connection
Resources for the DSO Nano v3 digital storage oscilloscope
For more information on this product, see the DSO Nano v3 oscilloscope wiki page.
Customers who viewed this item also viewed