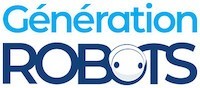 My Cart
0
item(s)
-
€0.00
There are no more items in your cart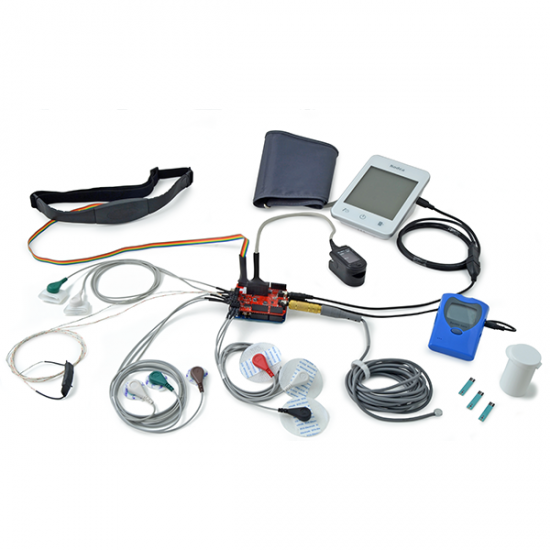 E-Health Complete Kit
The E-Health Sensor Platform Complete Kit by Cooking Hacks allows you to perform a great many biometric measurements via your
Arduino
,
Raspberry Pi
or
Intel Galileo board
. DISCONTINUED ARTICLE.
E-Health Complete Kit: 9 sensors for an accurate medical diagnosis
The E-Health Complete Kit includes 9 biometric sensors allowing you to measure many of the body's vital signs: pulse, oxygenation level, temperature, blood pressure, etc. These 9 sensors can be connected either to your Arduino or Intel Galileo board, or to a Raspberry Pi.
If you would like to use your "E-Health sensor platform" kit with a Raspberry Pi then you will need a Raspberry Pi to Arduino Shields Bridge.
These 10 sensors are accompanied by a V2.0 shield for Arduino and Raspberry Pi to which your sensors will be connected. The information collected can then be sent via its 6 connectors: WiFi, 3G, GPRS, Bluetooth, 802.15.4 and ZigBee.
Uses of the E-Health Complete Kit
By gathering a huge set of biometric measurements in this way, you'll then be able to analyse these data, either in the context of a medical diagnosis, or for monitoring individual sports performance. This kit is particularly suited to scientists, developers and sporting types interested in electronics who want to create their own biometric measuring tool.
Note however: the E-Health Complete Kit is not a specialist medical device. It must not be used for monitoring and diagnosing patients in a critical state, or whose state of health requires specific and professional care.
Below is a video showing some examples of how the E-Health Complete Kit can be used:
Technical specifications of the E-Health Complete Kit
NOTE: This kit doesn't contain any Arduino or Raspberry boards, so make sure you purchase one with this kit.
9 sensors:

pulse and oxygen levels in the blood (SPO2)
breathing
body temperature
ECG
blood glucose monitor
sweating - GSR
blood pressure (new)
accelerometer
electromyography (EMG) (new)

1 E-Health shield for Arduino and Raspberry Pi
Connectivity: WiFi; 3G; GPRS; Bluetooth; 802.15.4; ZigBee
Resources for the E-Health Complete Kit
The resources below contain documents that will help you get started more rapidly with the E-Health Complete Kit:
Customers who viewed this item also viewed