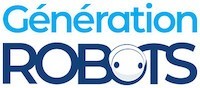 My Cart
0
item(s)
-
€0.00
There are no more items in your cart
CheapDuino x5 with USB cable
Ever heard of CheapDuino? It's quite simply the cheapest
Arduino-compatible
processor in the world (hence it's name)! Sold here in packs of 5 with its USB cable, it offers you 5 times the possibilities for your electronics projects.
DISCONTINUED PRODUCT
CheapDuino (Pack of 5): Price no longer comes into it
A fifth of the price of an Arduino Uno, CheapDuino offers an ideal solution for students, teachers and simply for beginners in Arduino electronic programming who don't want to invest their entire savings in their first steps and "home-brew" projects.
Here we are offering 5 CheapDuino microcontrollers with their dedicated USB cable. Each processor is fitted with the Atmel AVR ATmega8 microcontroller, which combines high performance and minimal consumption.
CheapDuino: For all your custom and DIY projects
Its low cost and high performance make each CheapDuino ideally suitable for carrying out small-scale electronic projects or beginner projects in a workshop context. You'll be able to create original small gifts, as well as electronic clothing modules and other home-made projects!
Below you will find a diagram showing how to connect the CheapDuino: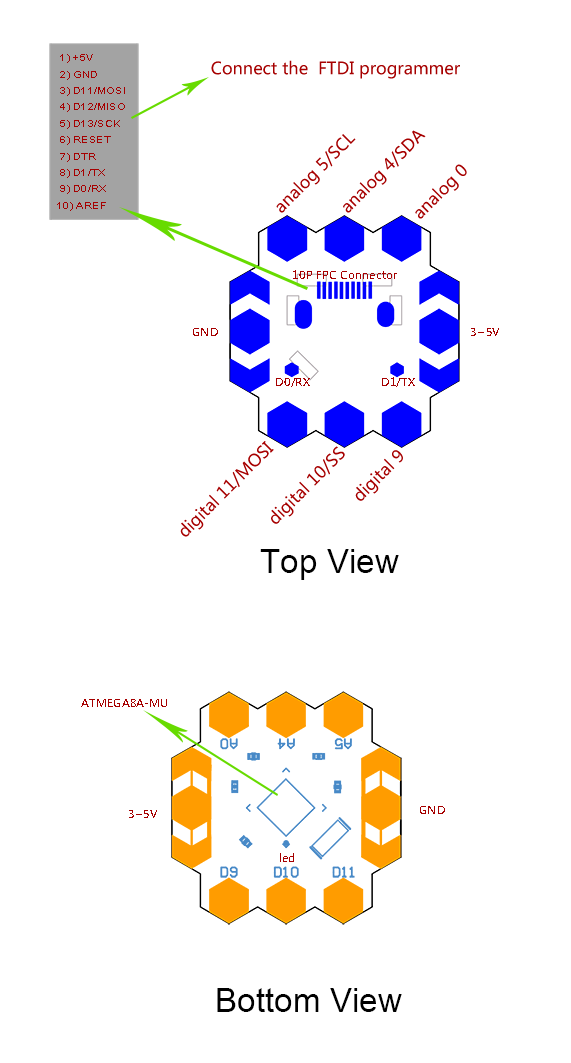 Technical specifications of the CheapDuino (pack of 5 + USB cable)
Voltage: 3–5 V
Recommended supply: 5 V
Microcontroller: Atmel AVR ATmega8
Bootloader: Arduino NG / w AT Mega 8
3 digital pins, 3 analogue pins, with easy-to-solder hexagonal pads
3 PWM pins, 1 I²C interface, 1 UART interface built in
Dimensions: 2 x 2 x 0.2 cm
1 USB cable supplied
5 microprocessors in each CheapDuino set
2 DFRobot 10-pin FPC standard programming cables
1 adaptor for FPC programmer
Resources for the CheapDuino (pack of 5 + USB cable)
A wiki page is available online to help you get started with your CheapDuino.
The resources below contain documents that will help you get started more rapidly with the CheapDuino (pack of 5 + USB cable):


Customers who viewed this item also viewed