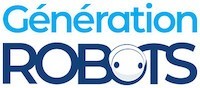 My Cart
0
item(s)
-
€0.00
There are no more items in your cart
FEZ Medusa Starter Kit
You want to make the most of your FEZ Medusa Mini mother board, compatible with both Arduino Due and Gadgeteer? There is a starter kit that's suitable for experienced electronics enthusiasts and novices alike: the FEZ Medusa Starter Kit!
FEZ Medusa Starter Kit: Getting to grips with your FEZ Medusa Mini!
The FEZ Medusa Mini is a motherboard that allows programming on Arduino DUE and the addition of Gadgeteer modules for perfecting and improving all your creations: as this hardware is Open Source, like the Arduino environment, you are completely at liberty to modify, improve, and create on your hardware and software alike!
FEZ Medusa Mini Starter Kit: 4 modules to begin exploring
Exploring the virtually infinite possibilities offered by an alliance between Arduino and Gadgeteer, of course! To get started, this kit comprises one module that is absolutely essential for powering your FMDSK-AK-513 FEZ Medusa Mini motherboard: the USB-serial SP module. You will then benefit from 3 modules that can all be used at the same time, allowing you to create a user interface with light, colour, and sound and to control your creation using a joystick with X and Y axes.
Technical specifications of the FEZ Medusa Mini Starter Kit
1 FEZ Medusa Mini motherboard compatible with Gadgeteer and Arduino Due
1 Display N18 module: Backlit colour display (socket S)
1 Joystick module (socket A)
1 Tunes GM-434 module: create a sound and/or musical interface for your project (socket P)
1 re-usable plastic storage box
FEZ Medusa Mini Starter Kit documentation
The documentation below will provide help so that you can get started more rapidly:
Developer's guide for the FEZ Medusa Mini

Diagram of the FEZ Medusa Mini

3D view of the FEZ Medusa Mini

Customers who viewed this item also viewed