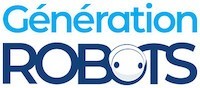 My Cart
0
item(s)
-
€0.00
There are no more items in your cart
FEZ Medusa Shield-3D Starter Kit
GHI Electronics |
A-000000-01184
You want to try out the Gadgeteer modules using the Arduino programming environment, which is both reassuring and offers a wealth of possibilities? Then the FEZ Medusa Shield-3D Starter Kit is just the thing for you!
FEZ Medusa Shield-3D Starter Kit: See, feel, hear
The distinctive feature of the FEZ Medusa Shield-3D is that it is compatible not only with the Arduino DUE, Arduino Mega and Arduino Mega ADK boards but also with the Gadgeteer modules. With this 3DKIT-AK-518 Starter Kit you'll be able to easily try out the possibilities of this shield using a Tunes GM434 module for creating simple sounds and music, a Display N18 backlit colour display module, and a Joystick module with X and Y axes. Each of these modules can be connected to a different socket, so you can install the 3 modules on a 3.3 V Arduino (Arduino DUE for example).
Special precaution concerning the 3DKIT-AK-518 Starter Kit
Some Gadgeteer modules can't handle 5 V and so must not be used on certain Arduino boards like the Mega. This is the case for the N18 module found in this kit, which can only be used with Arduino DUE.
Technical specifications of the FEZ Medusa Shield-3D Starter Kit
1 FEZ Medusa Shield-3D compatible with Arduino DUE, Arduino Mega, and Arduino Mega ADK
1 Gadgeteer Tunes GM434 module (Socket P, 3.3 and 5 V)
1 Display N18 module (Socket S, 3.3 V)
1 Gadgeteer Joystick module (Socket A, 3.3 and 5 V)
All the items in the kit are RoHS compliant
Customers who viewed this item also viewed