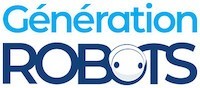 My Cart
0
item(s)
-
€0.00
There are no more items in your cart
Gadgeteer JTAG Bridge Module
The JTAG connection bridge lets you easily connect your motherboard (using the Z socket) to a DaisyLink module that has a JTAG pin on one of its sockets.
Gadgeteer JTAGB-GM-466 Bridge Module: For easily creating a JTAG bridge
Connecting your Gadgeteer compatible board to a standard 2×10 0.1" header becomes much easier using this JTAG and SWD bridge, and which can also be connected to the JTAG pins of some DaisyLink modules.
Note for using your JTAGB-GM-466 module
You will still have to correctly wire up the JTAG or SWD signals between the motherboard and the destination module. Apart from the power and ground, there are no direct connections between the Gadgeteer sockets and the JTAG/SWD headers – which is why we recommend that you carefully study the diagrams for the various components in order to wire them up correctly. This module is primarily intended for experienced users having the appropriate connection tools, such as J-Link.
Technical specifications of the Gadgeteer JTAG Bridge Module
Dimensions : 32x32x7mm
Weight : 5g
Consumption @ 3.3 V: none
Consumption @ 5 V: none
JTAG headers not supplied
Resources for the Gadgeteer JTAG Bridge Module
The following resources contain links and documents that will help you get started more rapidly.

Customers who viewed this item also viewed