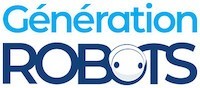 My Cart
0
item(s)
-
€0.00
There are no more items in your cart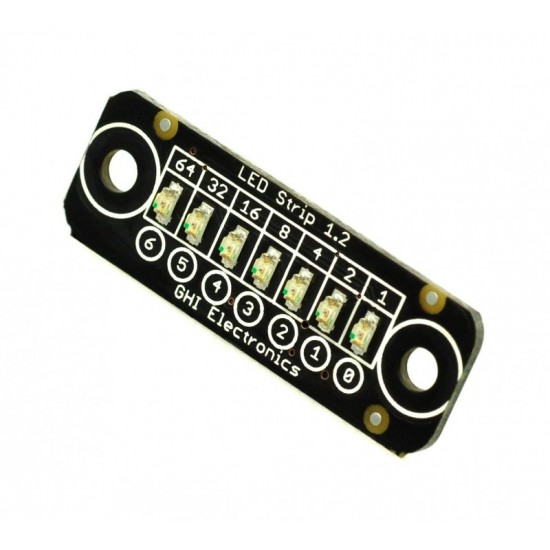 Gadgeteer 7-LED Strip Module
The multi-purpose Gadgeteer LEDST-GM-438 7-LED Strip Module proves just as useful for teaching demonstrations as for your individual projects.
Gadgeteer LEDST-GM-438 Module: For your "illuminated" projects
This strip module comprises 7 LEDs in three different colours: 2 green, 3 yellow, and 2 red. You can therefore use this module to build a bar graph indicator to simply display different measurements (decibels, temperature, etc.) or 3-colour traffic lights, if you want to build a train or racing-car circuit!
A 7-LED Strip Module for sharing your knowledge
This multi-purpose Gadgeteer module comprising 7 LEDs has been spotted for helping to teach binary numbers. So, as a teacher, don't hesitate to use it in your classes or electronics workshops.
Technical specifications of the Gadgeteer LEDST-GM-438 Module
• • Y socket
• • Dimensions: 13 x 37 mm
• • Weight: 2 g
• • Consumption @ 3.3 V: TBD
• • Consumption @ 5 V: TBD
• • 2 green LEDs, 2 red LEDs, 3 yellow LEDs
• • 1 cable Gadgeteer supplied
• • Complies with the RoHS standard
Resources for the Gadgeteer 7-LED Strip Module
The following resources contain links and documents that will help you get started more rapidly.

Diagram of the Gadgeteer 7-LED Strip Module

3D view of the Gadgeteer 7-LED Strip Module

Dimensions of the Gadgeteer 7-LED Strip Module

3D models of Gadgeteer 7-LED Strip Module
Customers who viewed this item also viewed