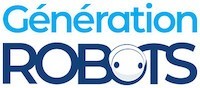 My Cart
0
item(s)
-
€0.00
There are no more items in your cart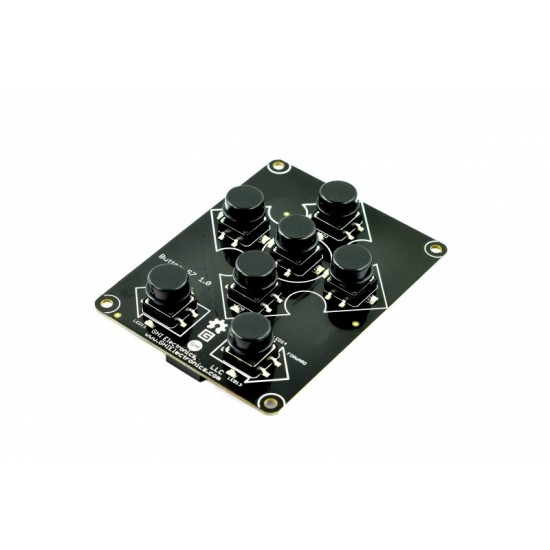 Gadgeteer 7-Button Module
BTNS7-GM-478 7-Button Module: A backlit Gadgeteer control module for a stylish remote control!
BTNS7-GM-478 Control Module: 7 buttons to go anywhere!
This control module is fitted with 7 buttons making up a directional pad similar to many standard remote controls: up, down, left, right, enter, back, forward. The buttons are ergonomically arranged to be accessible using one hand or both hands, as necessary. Each button is backlit by 2 LEDs, activated as soon as the button is pressed: if you install your BTNS7-GM-478 module under a sheet of clear acrylic, the effect will be even better!
A Gadgeteer module for controlling all your mobile robots
Drones, androids, cleaning robots: these creations can easily be controlled using this Gadgeteer-compatible module. An original and functional control keyboard that can be adapted to all your Gadgeteer projects!
Specifications of the Gadgeteer 7-Button Module
• Requires a Y-type base
• Dimensions: 87 x 67 x 19.45 mm
• Weight: 1 g
• Consumption @ 3.3 V: 10 mA
• Consumption @ 5 V: 0 mA
• Complies with the RoHS standard
Resources for the Gadgeteer 7-Button Module
The following resources contain links and documents that will help you get started more rapidly.

Diagram of the Gadgeteer 7-Button Module

3D view of the Gadgeteer 7-Button Module

Dimensions of the Gadgeteer 7-Button Module
Customers who viewed this item also viewed