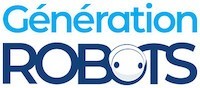 My Cart
0
item(s)
-
€0.00
There are no more items in your cart

Mux Multiplexer Shield II
Increase the voltage of your
Arduino board
with the Mux Multiplexer Shield II, which increases the number of digital and analogue inputs and outputs.
Description of the Mux Shield II
Sometimes your favourite Arduino board may not have enough digital and/or analogue inputs/outputs for your projects. The Mux DEV-11723 Shield II has been designed to meet just this need. It lets you connect 48 digital and analogue inputs/outputs to your Arduino board. Ingeniously arranged as 3*16 rows at the rear of the shield, you'll be able to use one single large connector to connect directly to the inputs/outputs. This shield uses a clever combination of multiplexers that allows you to configure each of the 48 pins available as an:
Analogue input
Digital input
Digital output
The complexity of the electronics used is tucked away behind an easy-to-use library, with program examples. Note: This shield is sold without the connectors. You can equip yourself with connectors like the shield stacking headers for Arduino.
Resources for the Mux Shield II
The following resources contain links and documents that will help you get started more rapidly.

Mux Multiplexer Shield II user guide

Diagram of the Mux Multiplexer Shield II

Shift register data sheet (inputs)

Shift register data sheet (outputs)

Customers who viewed this item also viewed