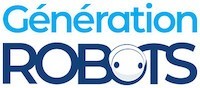 My Cart
0
item(s)
-
€0.00
There are no more items in your cart



BITalino BioMedical Development Kit
The BITalino is a biomedical data acquisition kit, useful for designing projects requiring physiological data.
An introduction to the BITalino BioMedical Development Kit
The BITalino BioMedical Development Kit contains a fantastic range of equipment, including an MCU equipped with the famous ATmega328 microcontroller, an EMG block, an ECG block and an EDA block, a light sensor block, a triaxial MEMS accelerometer, an LED, a few electrodes, and a Bluetooth block. Not forgetting the many available APIs, including Android, Java, Python and many more, plenty to keep you busy exploring the full potential of this "domestic" biomedical kit (which means it can't be used to monitor the physiological data of real patients). Excellent value for money compared with the similar products marketed by competitors. In order to program the kit from your computer, you can communicate via Bluetooth using the included BC417 module.
As for the ATmega328 microcontroller, it can be configured to ensure a sampling rate of up to 1000 Hz and can support six analogue inputs, four digital inputs, and four digital outputs.
Below you will find a video introducing the BITalino BioMedical Development Kit:
Potential uses of the BITalino BioMedical Development Kit
The BITalino consists of 9 blocks that can be used together for a complete project, or separately in various small appliances including an instrument for measuring physiological data (ECG, EMG, etc.). With just one kit and thanks to its "Proto-Snap" ergonomics you can therefore carry out a multitude of different projects. In addition, by simply downloading the OpenSignals software you can enhance the user experience still further. This software allows you to playback previous recordings, analyse all or part of these data, and customise the interface for each of your projects: you just have to try it!
Technical specifications of the BITalino BioMedical Development Kit
The kit contains:
1 BITalino board
1 EMG/ECG accessory
1 EDA accessory
5 pre-gelled electrodes
1 LiPo battery (3.7V, 500 mAh)
Included on the BITalino board:
1 microcontroller block
1 power block
1 EMG block
1 EDA block (electrodermal activity)
1 ECG block
1 light sensor block
1 triaxial MEMS accelerometer block
1 Bluetooth block
1 LED block
Resources for the BITalino BioMedical Development Kit
The following links provide information for helping you get started with the BITalino BioMedical Development Kit:
Datasheet for the BC417 Bluetooth module (en)
OpenSignals download (Windows)
Customers who viewed this item also viewed