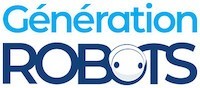 My Cart
0
item(s)
-
€0.00
There are no more items in your cart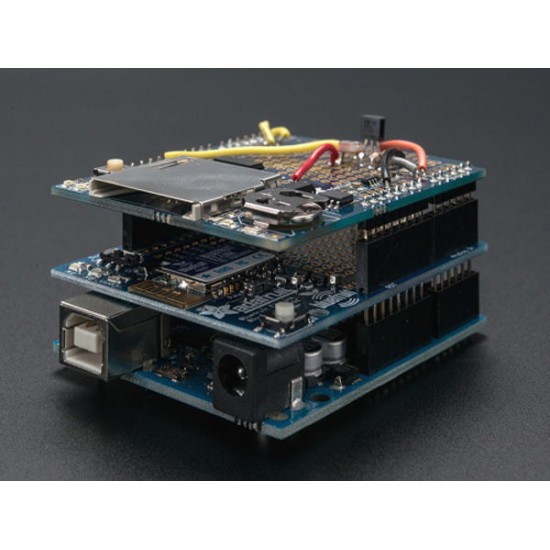 Bluefruit EZ-Link Shield - Bluetooth Arduino Serial & Programmer
The Adafruit Bluetooth is called Bluefruit! And the collection has grown once again with the addition of this EZ-Link Shield for
Arduino
, an Arduino-compatible Bluetooth serial shield unlike any other!
The Bluetooth Bluefruit EZ-Link Shield for Arduino adapts to all flows!
It might not look much, but with its 1628 Bluetooth EZ-Link Shield, Adafruit has sparked a mini revolution in the world of Arduino and compatible programming. On the constant lookout for original creations, the company has invented the very shield that numerous programmers have been waiting for with baited breath: a Bluetooth SPP serial shield capable of automatically adjusting its baud rate (from 2400 to 230400!) and with DTR/RTS/DSR flow control pins that automatically sync themselves to the serial port of your computer or tablet. No need to invest all your money in partially effective devices, software or other modules to convert data flows – the Bluefruit EZ-Link Shield is perfectly capable of doing it all on its own!
Below is a video introducing the Bluetooth Bluefruit EZ-Link Shield for Arduino:
Transparent communication and re-programming with the Bluefruit shield
So why not take a look at what this little miracle might be used for. Technically speaking, the 1628 Bluefruit EZ-Link Shield allows you not only to re-program your Arduino board remotely and as the mood takes you, but also to communicate permanently with it at a distance of up to 10 metres, wirelessly and without the help of any modified devices. There are two LEDs to indicate the data transmission status so that you can see the RX/TX flow at a glance, and Adafruit has also thought to include a connection status pin allowing you to check the connection between your Bluefruit shield and the computer to which it's connected.
Technical specifications of the EZ-Link Bluefruit Shield for Arduino
FCC/CE certified radio module
1 red connection status LED
2 blue RX/TX data transmission status LEDs
1 push button for resetting the connection
Reverse-polarity-protected 3–16 Vdc embedded controller
Voltage level shifting circuit (converts all incoming signals to 3V current), for using a 5V microcontroller
Optional JST connection for battery-powering the module
Dimensions: 69 x 53 x 5 mm
Weight: 12.8 g
Resources for the Bluetooth Bluefruit EZ-Link Shield for Arduino
The following link provides information to help you get quickly started with the 1628 Bluetooth Bluefruit EZ-Link Shield for Arduino:
Full introduction to the Bluetooth Bluefruit EZ-Link Shield for Arduino
Customers who viewed this item also viewed