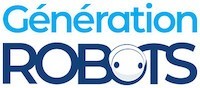 My Cart
0
item(s)
-
€0.00
There are no more items in your cart
DS1307 Real Time Clock Kit
This battery-powered Real Time Clock Kit has been designed by Adafruit: you will find it sturdy and easy to use for all your projects in which passing time plays an important role! DISCONTINUED PRODUCT
Real Time Clock Kit: Don't waste another second
Working on a microcontroller project in which keeping track of the date and time or even using a timer are of the utmost importance? This RTC (Real Time Clock) Kit allows you to measure exactly how much time has passed, even in case of re-programming or power failure. It's easy to install, on any board, is equipped with two mounting holes and you can also connect it by soldering cables. Above all, it's a sturdy clock capable of marking out the seconds for 5 years, or even more, that will work all the better on an Arduino-type 5V board or compatible!
264 RTC Kit: Real-life applications
This kit will fit perfectly into all your projects involving timer devices, time stamping, electronic clocks, alarms, and datalogging.
Note: Although the DS1307 is one of the most popular RTC devices on the market, it can sometimes lack precision, and gain or lose up to 2 seconds a day.
Technical specifications of the 264 DS1307 Real Time Clock Kit
The kit contains:

o DS1307 RTC module (Arduino-compatible)
o All the parts corresponding to the PCB, connectors and battery (lithium cell) are included

Dimensions: 24.2 x 30.4 x 5 mm
Weight: 4 g
Mounting hole diameter: 3 mm (30 mm apart)
This kit uses a 0x68 I2C 7-bit address
Some soldering is required to assemble this kit, but it shouldn't take any longer than about 15 minutes.
Resources for the 264 DS1307 Real Time Clock Kit
The following information will help you get rapidly started with the Real Time Clock Kit:
Full introduction to the 264 DS1307 Real Time Clock Kit
264 DS1307 Real Time C
Customers who viewed this item also viewed