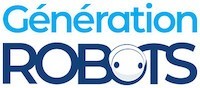 My Cart
0
item(s)
-
€0.00
There are no more items in your cart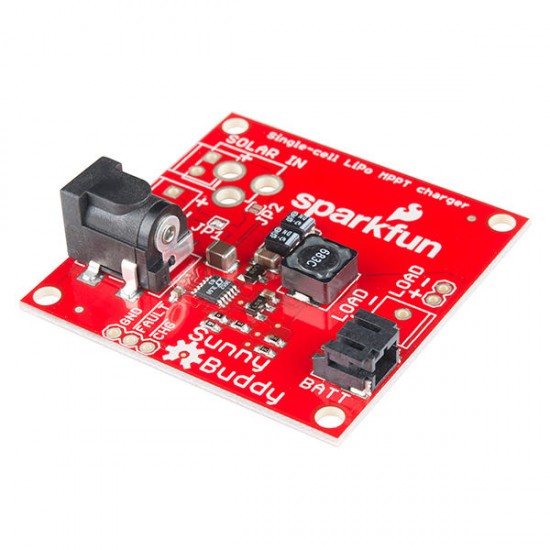 Sunny Buddy MPPT Solar Charger
SparkFun |
A-000000-01259
Sunny Buddy: the Maximum Power Point Tracking (MPPT) solar charger that will add a splash of sunshine to your rechargeable single-cell LiPo batteries!
Including €0.01 for ecotax
PRT-12885 Sunny Buddy Solar Charger: The Arduino-compatible MPPT
Looking for a new way to power your Arduino projects? All you need is a photovoltaic cell, a single-cell LiPo battery and this small Arduino-compatible module. Its job? To supply you with the maximum amount of available energy thanks to its 2 amp LT3652 circuit. You can easily obtain a maximum charge current of 450 mA with a recommended maximum input voltage of 20V.
Operating the PRT-12885 MPPT Solar Charger
It's not particularly difficult to use. Simply connect your solar cell on one side of your Sunny Buddy and your rechargeable single-cell LiPo battery on the other. This solar charger module not only has 2-pin JST connectors but also unpopulated areas allowing you to install a 3.5 mm screw terminal to add your own personal touch!
Technical specifications of the PRT-12885 Sunny Buddy MPPT Solar Charger
Arduino-compatible MPPT solar charger for rechargeable single-cell LiPo batteries
LT3652 charging circuit
2-pin JST connectors
Input voltage: 6–20V
RoHS compliant
Resources for the Sunny Buddy MPPT Solar Charger
Below are some documents that will help you get quickly started with your Sunny Buddy MPPT Solar Charger:

Schematic of the Sunny Buddy MPPT Solar Charger

Customers who viewed this item also viewed