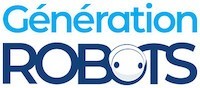 My Cart
0
item(s)
-
€0.00
There are no more items in your cart


Black Thermochromatic Pigment
Black Thermochromatic Pigment: a magic little powder that could well keep you busy during your long winter evenings!
Properties of the COM-11558 Black Thermochromatic Pigment
What is a thermochromatic pigment? It's a powder composed of dyes, salts, and weak acids micro-encapsulated in polymer that can be mixed with all kinds of substances such as paint, glue, or even more innovative materials like Sugru or Polymorph.
Once heated, and as its name suggests, this pigment changes colour – in this case it turns from black to a lighter colour when it reaches 33 °C, simply hold the bag a few minutes in your hands and you'll see for yourself!
Beware, however, of exposing the pigment to temperatures exceeding 200 °C as this can damage the dye.
Uses of the COM-11558 Thermochromatic Pigment
With a little imagination, you'll find all kinds of uses for this fun powder – a toy your child can place in hot water, a thermometer, etc!
A 20 g sachet will provide you with more than enough to explore this thermochromatic pigment's possibilities. Over to you!
Technical specifications of the Black Thermochromatic Pigment
20 g sachet
Black at room temperature
Turns clear at 33 °C
Can be mixed with paint, resin, glue, Sugru, Polymorph, etc.
Resources for the Black Thermochromatic Pigment

Customers who viewed this item also viewed