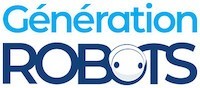 My Cart
0
item(s)
-
€0.00
There are no more items in your cart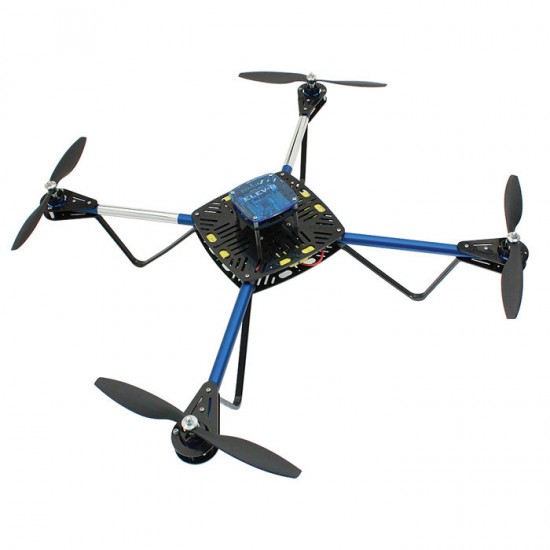 ELEV-8 V2 Quadcopter Kit
This new A-000000-01454 version of the famous ELEV-8 V2 Quadcopter Kit will bring a smile to the lips of drone enthusiasts, while also allowing already experienced robot designers to discover the joys of launching a creation into the air! DISCONTINUED ARTICLE.
ELEV-8 V2 Quadcopter Kit: flying has never been easier
You might not be a flying robot expert, but with this second version of the kit Quadcopter ELEV-8 controlling and assembling a platform has never been easier.
You are guided step by step thanks to extremely comprehensive online documentation, and if you already have some experience of building mobile robots (whether airborne or not), getting your first Quadcopter off the ground should be child's play!
The Quadcopter is equipped with 4 independent rotors, each with their own electronic speed controller. With its multicore microcontroller for propelling, this kit offers you the possibility to create an aircraft that's as light as it is easy to manoeuvre, with parts you can also easily change in the event of an accident!
And should you encounter any difficulties, there is a complete library of open source design files available to help you see your project through to fruition.
Possible uses of the A-000000-01454 Quadcopter Kit
A radio-controlled DIY drone is already fun in itself, but the Quadcopter Kit also allows you, if you wish, to develop your own aerial camera for aerial photography or aerial video recording.
In addition, you can use this kit in an educational setting (secondary education) or to take part in aerial acrobatics contests – the Quadcopter offers a multitude of possibilities all just waiting to be explored!
Technical specifications of the ELEV-8 V2 Quadcopter Kit
This kit contains:
A HoverflyOPEN flight controller
1045C (clockwise) propeller blades
1045CR (counter-clockwise) propeller blades
Keda KA20-20L 1050 Kv brushless motors
Pre-programmed 30A electronic speed controllers
Airframe kit with blue anodised aluminium booms and long-life Delrin body plates
Hardware kit: screws, nuts, washers, etc.
Electronics kit: power cable, various wires, and connectors
Safety glasses
Library of open source files available for download
Note : the R/C receiver and the lipo battery are not included.
Resources for the ELEV-8 V2 Quadcopter Kit
eDrawings of components (for 3D printing)
Customers who viewed this item also viewed