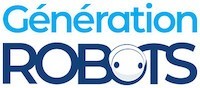 My Cart
0
item(s)
-
€0.00
There are no more items in your cart


COM-11557 Yellow Thermochromatic Pigment
Put a little sunshine in your projects with this bright yellow thermochromatic pigment, which fades only in hot weather – one 20 g bag will provide you with more than enough to carry out a host of fun experiments.
COM-11557 Thermochromatic Pigment: from yellow to white
Above 33 °C (and below 200 °C to avoid damaging the dye), this thermochromatic pigment turns from bright yellow to a lighter colour. Easy to use, the fine powder can be happily mixed with other substances such as paint, glue, and silicone-based materials.
It is composed of dyes, salts, and other weak acids micro-encapsulated in polymer.
Uses of the Yellow Thermochromatic Pigment
To hell with shy! At first glance, this is simply a bright and pretty colour, but those using your creation will quickly realise why it's actually very useful, as you can use it to effortlessly create temperature indicators, fun toys or even works of art that change with the weather.
Technical specifications of the COM-11557 Yellow Thermochromatic Pigment
20 g sachet
Yellow at room temperature
Turns clear when the temperature rises to 33 °C
Can be mixed with paint, glue, silicone, Sugru, Polymorph, etc.
Resources for the Thermochromatic Pigment

Customers who viewed this item also viewed