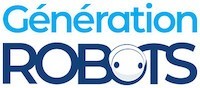 My Cart
0
item(s)
-
€0.00
There are no more items in your cart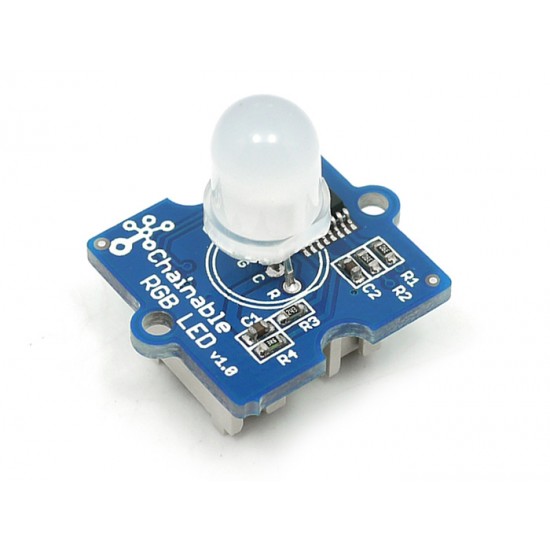 Grove Chainable RGB LED
Want to put a little colour in your DIY, but you simply don't know which one to choose? The
Grove
Chainable RGB LED was made for you! DISCONTINUED ARTICLE.
Chainable RGB LED: a rainbow at your fingertips
This Chainable RGB LED is a tiny Grove module based on the P9813 chip. Its sides are barely 2 cm long, but once connected to your Base Shield or your Mega Shield via your 4-core cable (not included), it offers the full range of colours obtainable on an LED, chainable at will from your microcontroller output.
Inject new light into your projects with the COM53140P Chainable RGB LED
Both Arduino and Seeeduino compatible, the Grove Chainable RGB LED module allows you to illuminate your DIY electronic projects and program exactly when you want to see the LEDs change colour.
Of course, it can also be used as a central component in a designer lamp with chainable LEDs.
The RGB LED module can also be added as a status indicator for your projects (e.g. red/green or red/yellow/green LED).
Technical specifications of the COM53140P Grove Chainable RGB LED
Interface: Grove compatible
Supply: 5 Vdc
Colours: RG
Modulated output: 256 gray
Dimensions: 20 x 20 x 25 mm
Connectors not compatible with TinkerKit
Built-in energy recycling
Transmission by wire (DATA and CLK)
Can increase transmission distance
Resources for the Grove Chainable RGB LED
These links will help you rapidly install your Grove Chainable RGB LED on your Base Shield or your Mega Shield:


Seeed Studio GitHub (Arduino library)

And finally an introduction to the Grove system:

Customers who viewed this item also viewed