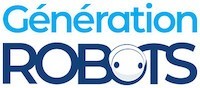 My Cart
0
item(s)
-
€0.00
There are no more items in your cart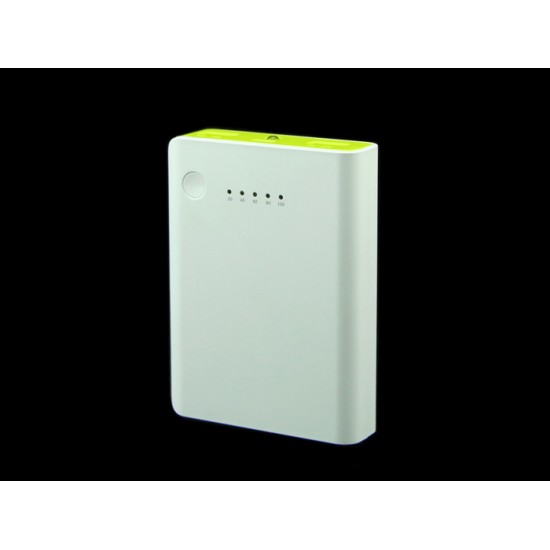 Mobile 10,000 mAh Power Bank
The 10,000 mAh Power Bank mobile power supply is the ideal solution for all creators of DIY projects who want to be able to work anywhere, including in places where there is no power source. Discontinued article.
Mobile 10,000 mAh Power Bank: a portable charger that can also store energy
With the 10,000 mAh Power Bank, you can now work absolutely anywhere and power your robotics projects for long periods.
Because this Power Bank, manufactured by Seeed Studio, allows you to accumulate energy using various sources – from your basic electrical socket to a photovoltaic cell – which you can then either store or use.
Your Power Bank effectively becomes a high-capacity standby battery allowing you to work, play or communicate for hours on end.
It is also possible to use this Seeed Studio Power Bank as part of electronics projects. In the following video, a Power Bank is turned into a solar charger!
What can I connect to my Power Bank?
Pretty much anything, actually!
The Mobile Power Bank is of course a most useful device for being able to transport an electronics project in its design and test phases and for use. However, the Power Bank is equally useful for recharging mobile robots, your smartphone (and indeed any other mobile phone) or your tablet!
Please note: when recharging your 10,000 mAh Power Bank, you should avoid using an input voltage in excess of 5 Vdc.
Technical specifications of the 10,000 mAh Power Bank
Two USB output ports: 1A and 2A
3 protection methods against overcharging, abrupt discharge and short-circuits
Zero standby power loss
Compact and portable
Built-in lighting lamp
CE, FCC and RoHS certification
Battery: lithium-ion
Capacity: 3.7V / 10,000 mAh
Input current: 5 Vdc / 1A
Output current: 5 Vdc / 1A / 2A
Dimensions: 100 x 75 x 23 mm
Accessories: micro USB cable
Customers who viewed this item also viewed