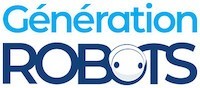 My Cart
0
item(s)
-
€0.00
There are no more items in your cart


Arduino TFT LCD Screen with microSD card
The A000096 TFT LCD Screen with microSD card is an Arduino LCD display for text, images and shapes designed specifically for the Arduino Esplora board that is also compatible with any
Arduino module
via an SPI interface. DISCONTINUED
Features of the Arduino LCD Screen with microSD card
The Arduino LCD Screen is a backlit colour display mounted on connectors, which can therefore be connected directly to your Arduino Esploraboard. Plus there is a microSD card on the rear of the screen allowing you to store the data you want to display.
You can also connect your A000096 LCD Screen to any Arduino-compatible module (Arduino Leonardo, Arduino Uno,...) or to an Arduino Dueboard by using an SPI interface. The tutorial for this type of connection can be found in the resources below.
Arduino Graphic TFT LCD Screen: the one item your Arduino Esplora board cannot be without
The main function of this LCD screen is of course to view data obtained from the sensors connected to your Arduino Esplora.
But it can do so much more... The Esplora board is in fact unlike any other in the Arduino series – designed to accommodate a large number of sensors and various actuators, it adopts the form of a gamepad, so by adding your TFT LCD Screen with microSD card with its colour display you will be able to create your own DIY game console!
This screen can also be included in the design of numerous interactive objects. Thanks to its small size, it will for example find its rightful place in the design of a smart watch capable of collecting your biometric data.
Technical specifications of the A000096 Arduino Graphic TFT LCD Screen with microSD card
Arduino-compatible graphic LCD screen
Operating voltage: 5 Vdc
Screen size: 4.5 cm (1.77'')
Resolution: 160 x 128 pixels
Interface: SPI
Adjustable LED backlight controlled by PWM Resources for the Arduino TFT LCD Screen
Resources for the Arduino LCD Screen with microSD card
You will need various resources to rapidly install and use your LCD screen:


Connection tutorial for Arduino Uno, Due, or Leonardo



Customers who viewed this item also viewed